Kimberley's Blog: NZ, Miss Piggy & Pilot season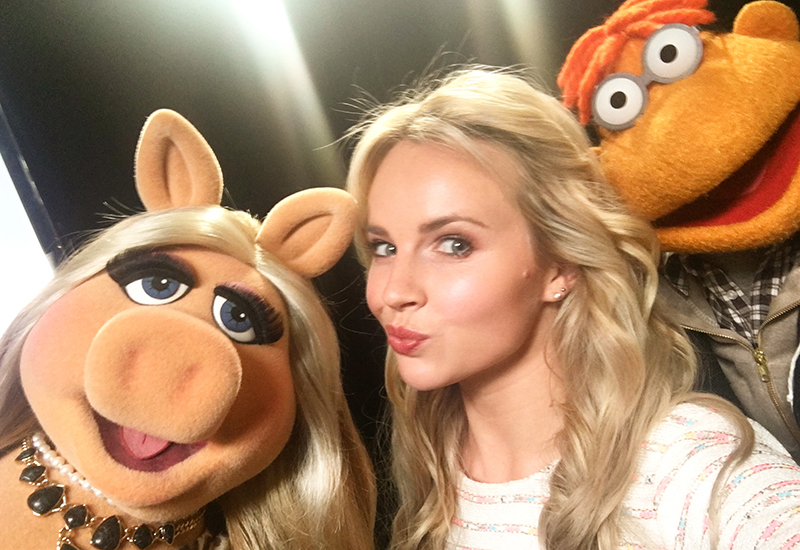 I'm now back in LA and the hustle begins. It is 'pilot season' here in LA. The time of year where the majority of the new shows cast their lead actors. It is a very busy and competitive time on the ground here and I love it. I feel well rested and energised after my time off in New Zealand and Australia and excited to really hit the ground running this week and get in those audition rooms and do my best.
My last few days in New Zealand were spent cramming in as many activities as possible.  I gave Wakeboarding a go at Lake Karapiro. It was much easier then in the sea and I was even able to do a little jump and cross the wake multiple times which was very rewarding. I gave wake surfing a go to and was stoked I was able to get up. I couldn't quite drop the rope but I am definitely looking forward to giving it another go. Next on my is to Sky Dive and I want to get my license this year so I can jump solo! I love being outside my comfort zone and doing activities that challenge me physically.
I loved being at the beach and with my family so much that it never gets easier to get on that plane. I cherish our time together over the festive season. One of the hardest parts about the goal I am pursuing is that I am so far away from my family and friends. In a career path with no guarantees, the sacrifice is a lot. But I am certain it will all be worth it and excited about the year ahead. I made a lot of progress in 2015 in my career that I know 2016 will take me that much closer to my goals.
When I landed in LA it was straight to work as I had a pretty blonde waiting for me. That pretty blonde was Miss Piggy. Keep an eye on TVNZ On Demand to check out our chat. She gave me some relationship advice and Scooter beat boxed for me and we had time to take a pretty epic selfie!
Have a great week team
Enjoy your week
Kimberley x
Comments
comments