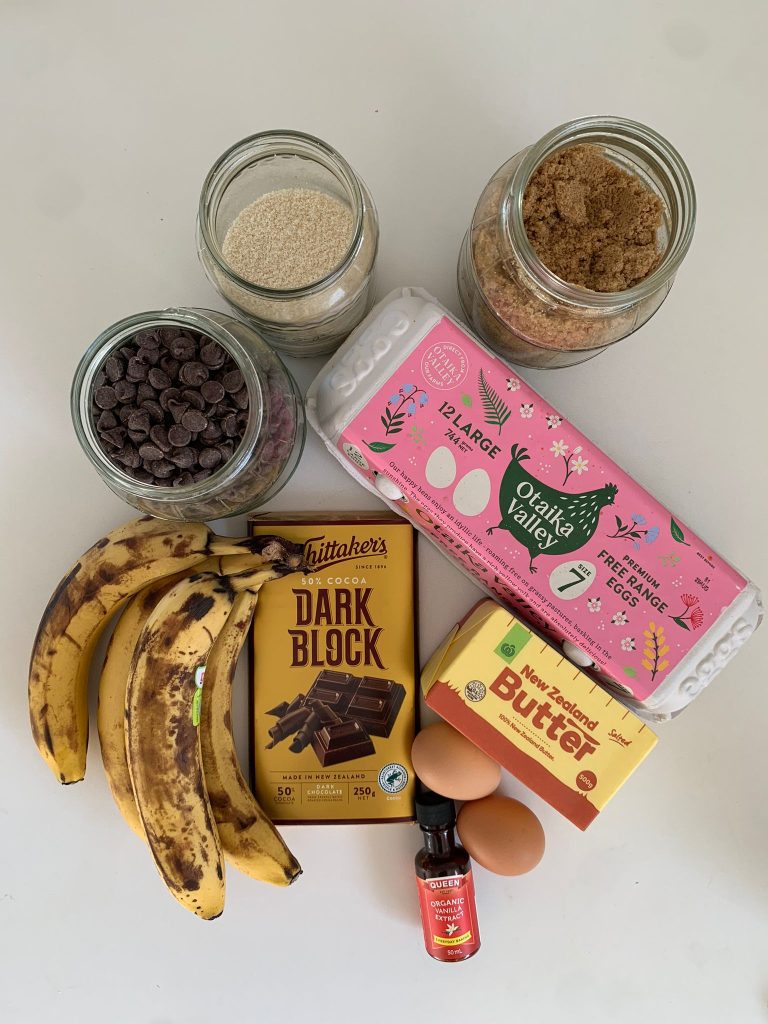 I've been a bit obsessed with streusel lately… Originally created in Germany, it's a buttery crumb made of butter, flour and sugar. It's comparable to the crumble you might find on an old school apple crumble. It's delicious and gives an extra crunch to cakes and loafs.
Enter Erin from Cloudy Kitchen! She is an absolute legend, I love her recipes they are completely fail safe! Having said that, I have adjusted and simplified her recipe a little bit to suit my baking style. However, I highly recommend checking out the original recipe! https://cloudykitchen.com/blog/chocolate-chip-banana-bread/.
WOW. This chocolate chip banana bread is insanely good. Aside from the fact that it has real dark chocolate and a crunchy streusel topping, the texture and flavour of the actual banana part is beautifully moreish.
Please note, you will need kitchen scales to nail this recipe. Weighing your ingredients in grams is by far the most accurate way to get the perfect results.
INGREDIENTS
Chocolate Streusel
80g all-purpose flour
35g raw sugar
35g brown sugar
10g cocoa powder, sifted
60g melted butter
Chocolate Chip Banana Bread
420g over ripe bananas (this is the weight of the flesh, not skin, I used approximately 3 large bananas)
70g full fat greek yoghurt or sour cream, at room temperature
100g butter, at room temperature 
80g white sugar
120g brown sugar
2 large eggs, at room temperature
1 tsp vanilla
235g all-purpose flour
1 tsp baking soda
150g dark chocolate, finely chopped (or chocolate chips)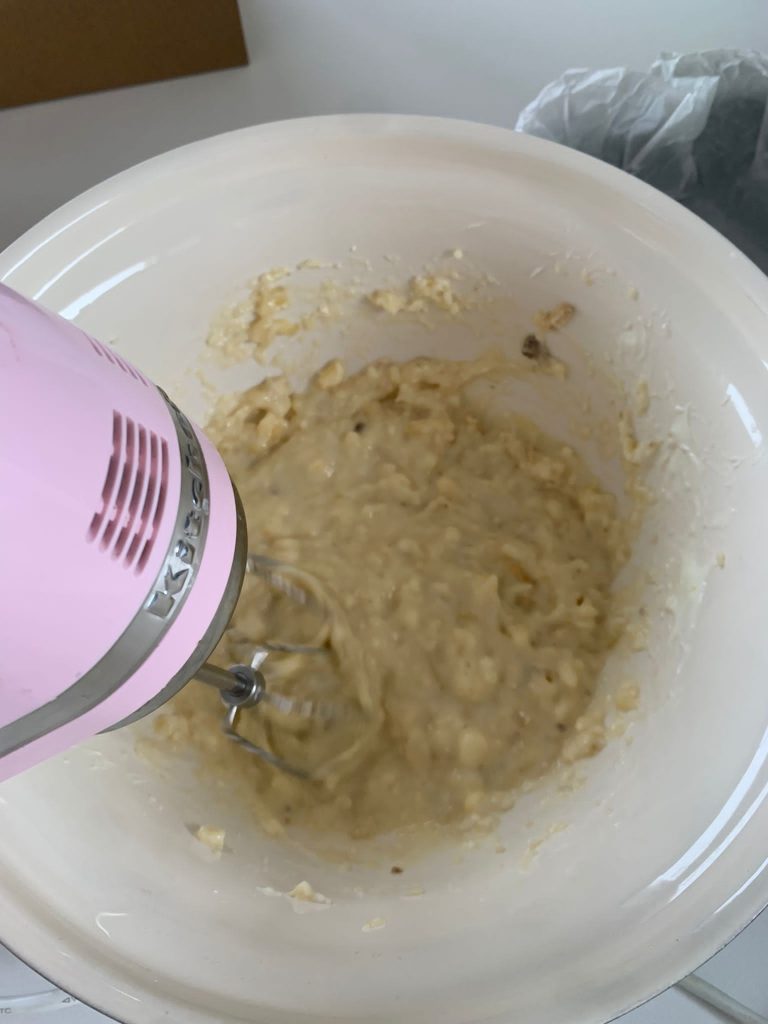 METHOD
Streusel method
Mix all of the ingredients for the streusel in a medium bowl
Add the melted butter and mix it around with a spatula until all of the butter is incorporated
Set aside
Banana bread method
Preheat oven to 180 degrees
Line a Standard loaf tin (approx 23cm x 10cm) with baking paper
Mash the bananas and yoghurt together in a bowl until smooth
In a large bowl, cream the butter and sugars until light and fluffy. Mix in the vanilla. Add the eggs one at a time, mixing until they are fully incorporated into the creamed mixture. 
Add the yoghurt and banana mixture to the creamed mixture, stir until well combined.
Sift in the flour and baking soda, add the salt. Mix until incorporated by hand.
Add in the chopped chocolate pieces or chocolate chips, mix until incorporated by hand.
Put the mixture in the loaf pan and crumble over the streusel mixture – do not pat it down!
Bake for 60-75 minutes or until a skewer comes out clean. 
Wait until it is completely cool before slicing and eating – ENJOY!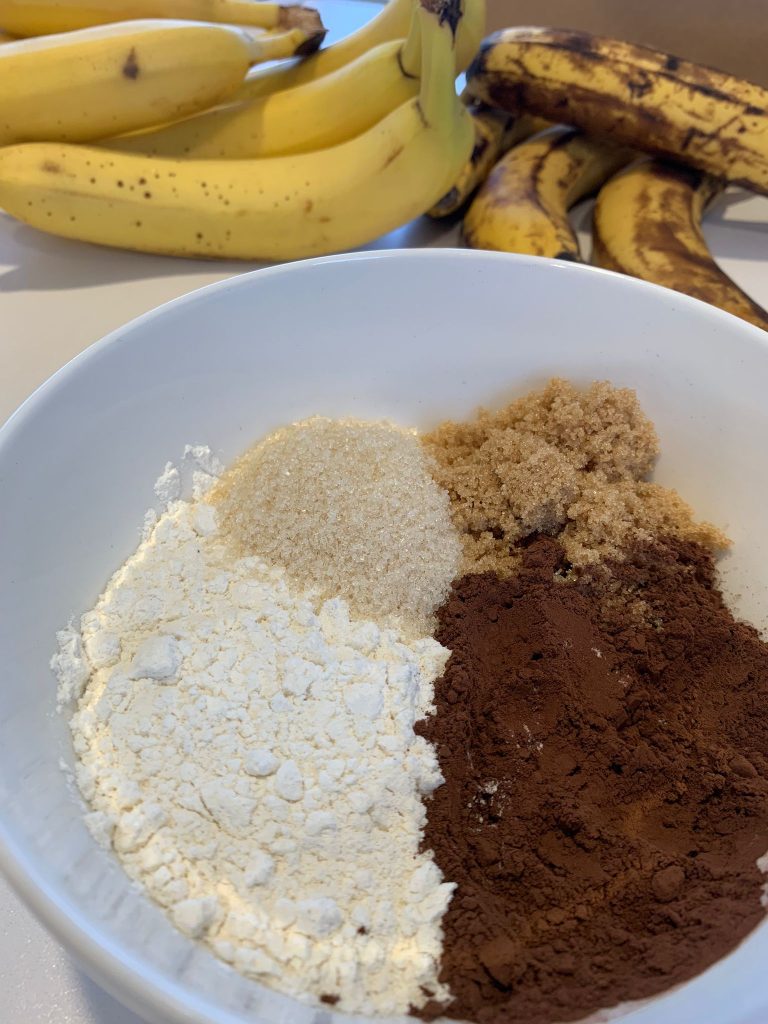 Comments
comments