I've been making this bread recipe for many years. It was originally developed by Sarah Britton of "My New Roots" and is a consistent favourite in the ladies wellness group that I am a part of.
Sometimes called "Freedom Loaf", it's a delicious bread alternative, especially as its full of goodness including seeds, nuts and fibre. The great thing about this recipe is that you can alternate the seeds/nuts with whatever you have available. You can also interchange the rolled oats for almond meal to make it lower carb. The ingredients below are my favourite combination of ingredients that I use when I make it regularly.
I love to serve it toasted to accompany my morning eggs or with some peanut butter for a guilt free snack!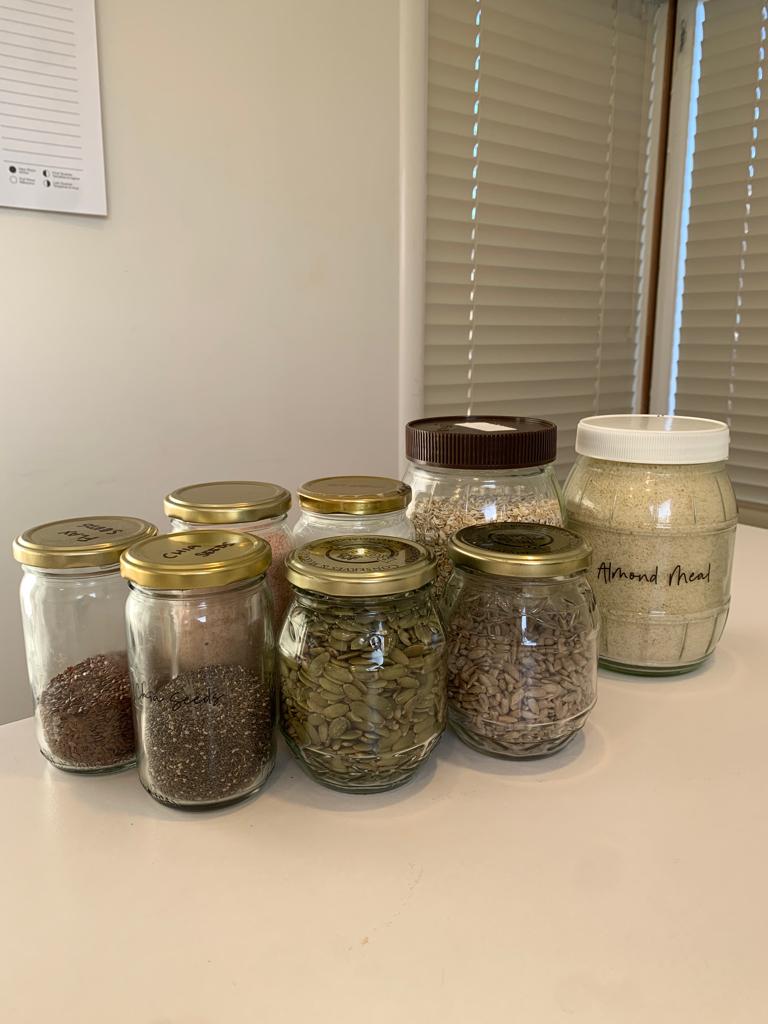 Adapted slightly from Sarah Britton of My New Roots.
Gluten Free, Dairy Free, Egg Free
Ingredients
1 cup / 135g sunflower seeds
½ cup / 90g flax seeds
½ cup / 65g hazelnuts or almonds
1 cup almond meal
½ cup rolled oats
2 Tbsp. chia seeds
4 Tbsp. psyllium seed husks
1 tsp. fine grain sea salt 
3 Tbsp. melted coconut oil or ghee
1 ½ cups / 350ml water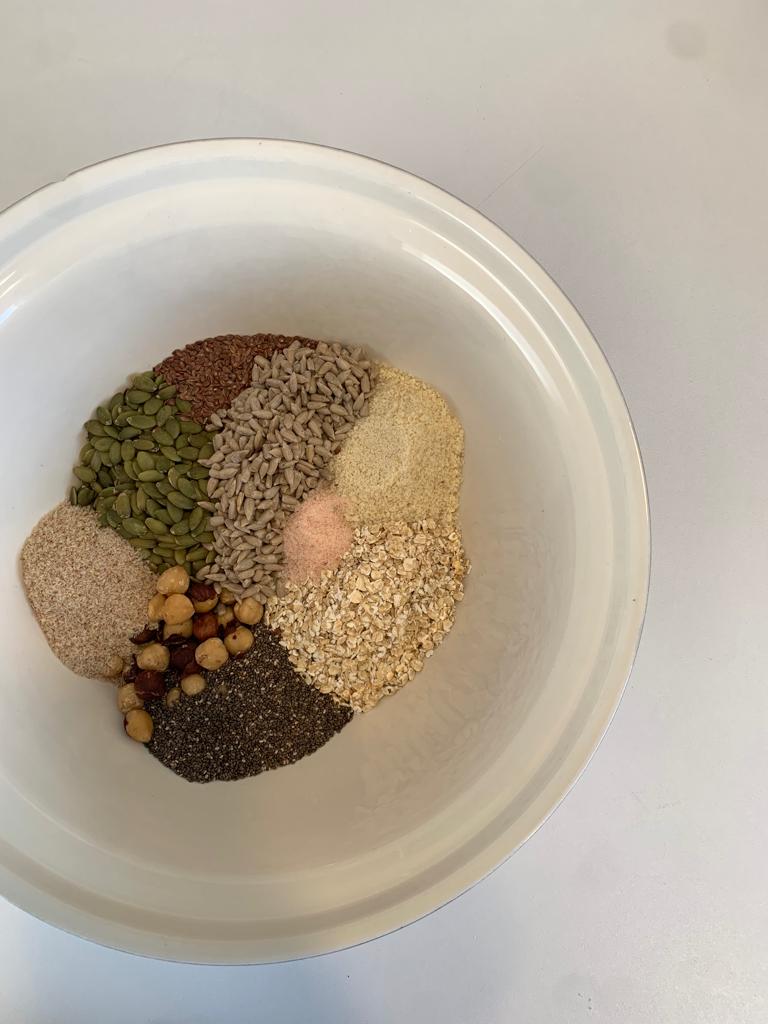 Instructions
Combine all dry ingredients in a bowl.
Whisk oil and water together in a separate bowl.
Add the oil and water to the dry ingredients, mix well.
Pour the mixture into a loaf pan and smooth out the top.
Rest for at least 2 hours, or all day or overnight.
Preheat the oven to 175 degrees
Place the loaf inside the oven on the middle rack and bake for 25 minutes.
Remove the loaf from the pan and place it upside down directly on the rack or baking tray and bake for another 30-40 minutes. The bread is done when it sounds hollow when tapped.
Let it cool completely before slicing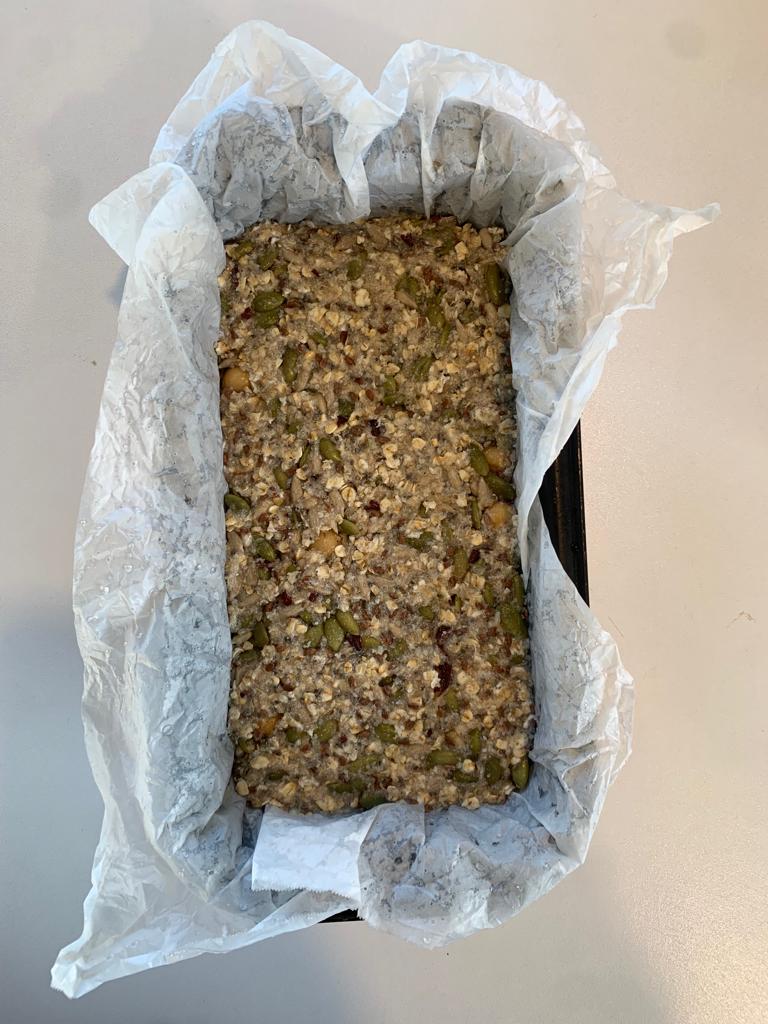 Store bread in a tightly sealed container for up to five days. Freezes well too – slice before freezing for quick and easy toast!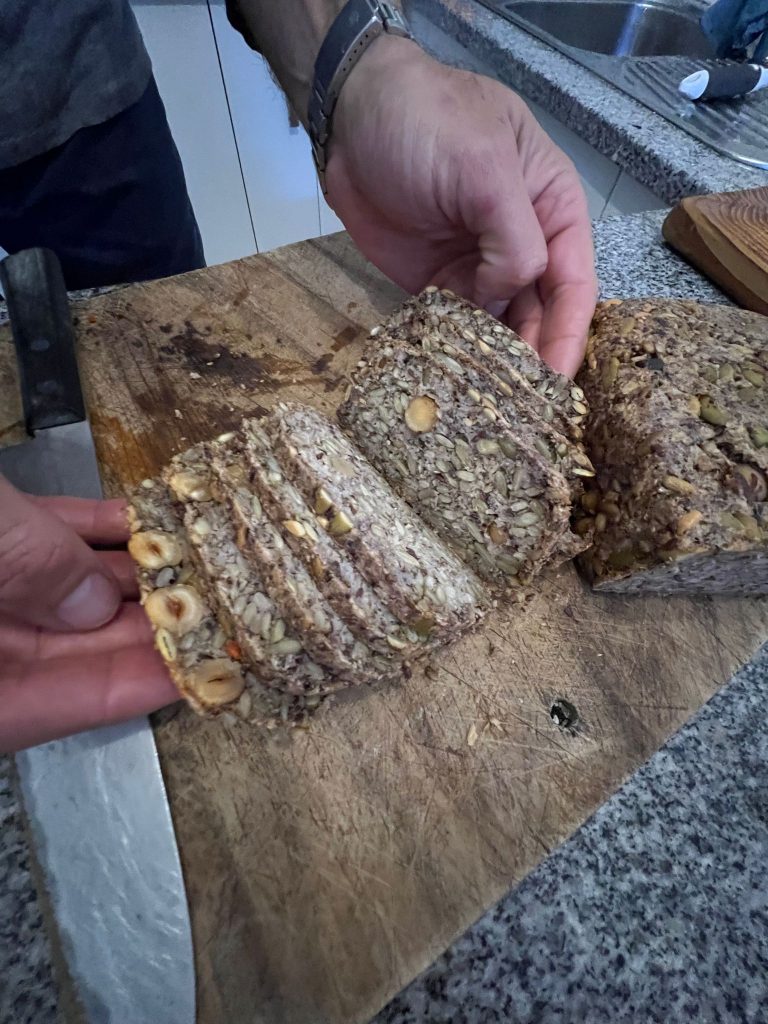 Comments
comments