SPCA Cup Cake Day is now SPCA Treat Week!
Sign up here : https://www.spca.nz/news-and-events/event/treat-week-2023
From 12-18 June, join us for Treat Week, a week-long extravaganza full of deliciousness for everyone, especially our furry friends!
Our resident Food Guru Albie shared with us her Animal Biscuit recipe!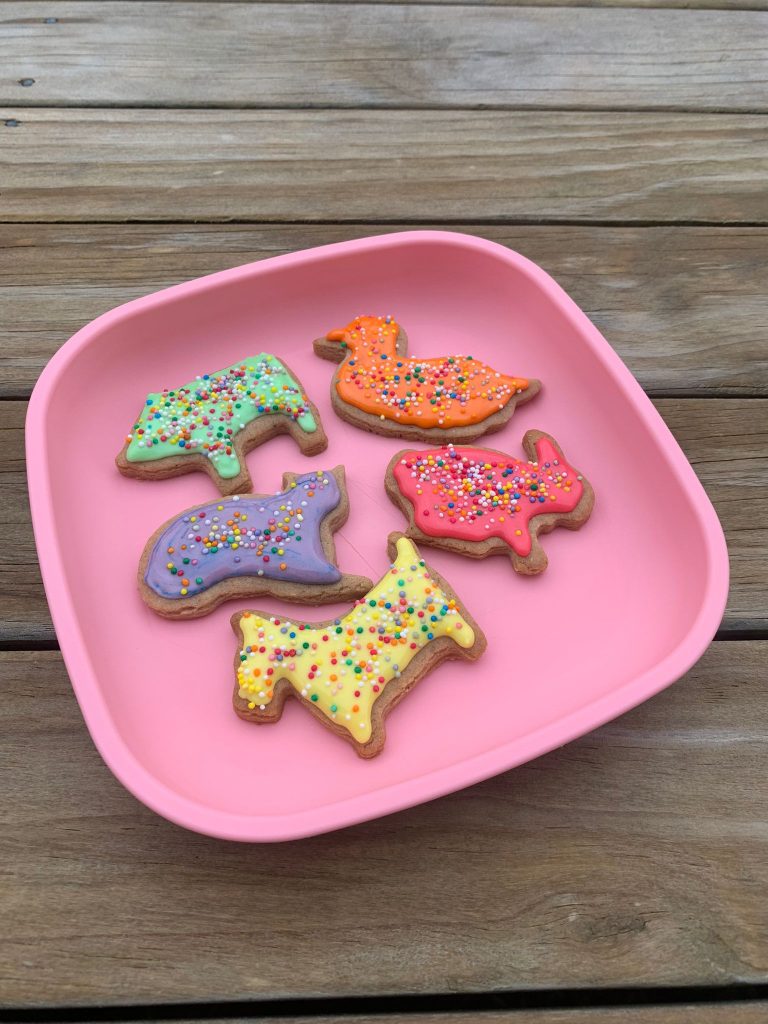 Biscuit
125g butter
110g white sugar
1 egg
1 tsp vanilla
280g flour
1 tsp baking powder
1 tsp cinnamon
½ tsp mixed spice
½ tsp nutmeg
Preheat oven to 160C and line oven trays with baking paper.
Using an electric mixer, beat together butter and sugar until light and creamy, mix in egg and vanilla. Add the dry ingredients and combine to make a soft dough. Leave to rest for 20 minutes.
Place the dough on floured bench and roll out thinly. Use cutters to cut into desired shapes. You can use the leftover dough and re-roll to make more shapes.
Bake for 15 minutes or until light golden. Leave to cool, at least 20 minutes.
While the biscuits are baking, make the royal icing (see recipe)
Royal Icing
1 egg white
250 grams sugar
2 tablespoons lemon juice
Food colouring and sprinkles, if desired
Use and electric mixer to mix the egg whites until they are light and fluffy. 
Sift in the icing sugar, add the lemon juice, mix on low speed to start
Beat at high speed until combined and smooth
Add food colouring liquid or gel and mix
Add more lemon juice or icing sugar to reach desired consistency
Fill a piping bag and use a very small nozzle or cut off a tiny bit of the corner. Pipe around the edge of the biscuit before filling in the middle. Top with sprinkles if desired. 
Thanks Albie of this epic recipe!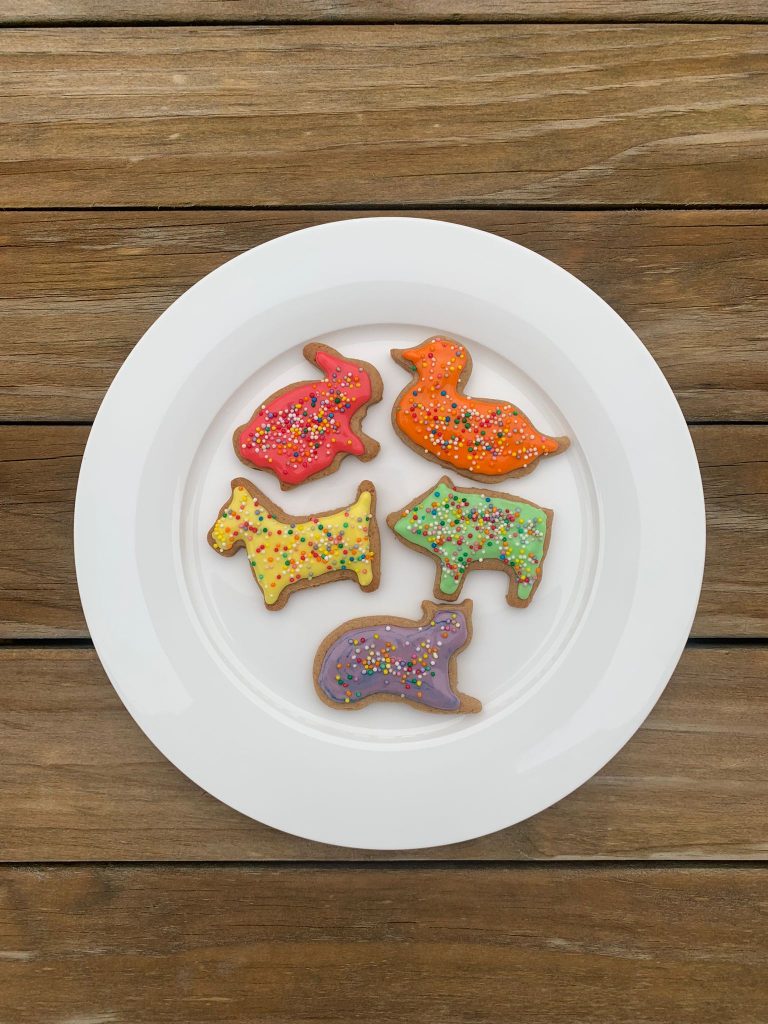 Comments
comments