Can you feel it getting colder and colder every morning? Autumn is alive and kicking in our fair country and that means winter is just around the corner.
While some people genuinely do dread the weather as soon as May comes around, the future need not look too bleak.
Personally I RISE during this season. Something about the longer evenings and the cooler air makes me thrive and be more productive. I have more energy to do things, I dress better (hello cosy knits and coats), and just generally feel happier in these colder months than I do during summer. It's strange, but I've learned to go with the flow.
So today I wanted to share some seasonal hacks with you, just in case you're dreading the change in season. Here are 5 tried and tested ways to beat the colder season blues.
Exercise
Yes, the motivation to exercise is harder. I hear you. Who wants to get up in the morning when it's freezing cold when the bed is so warm, right? But exercise is your best friend when it comes to beating the blues! Endorphins and a good sweat. Who doesn't feel great after a workout? Your body, energy levels, and overall mood will thank you for it. I'm not saying go hard everyday, but keep your body moving daily at least. I love a good walk during this season and feeling the cold air brushing against my cheeks as I take in the sights of my neighbourhood.
Switch up your routines
You should know by now that we love routines but the key to it is learning when to adapt. What worked in the summer might not necessarily work for this season. You have to switch up your routine to see what works. How will you maximise the longer evenings? What will your new wake up time and bedtime be to ensure you get enough sleep? What meal prep will you be doing and how much time are you going to need? Personally I switch from summer smoothies to heartier breakfasts like porridge so the time I need to get ready in the morning changes to accommodate that. Now is a great time to re-evaluate your routines and see what adjustments you need to make. Don't have one yet? Check out our tips on how to create your own morning and evening routines here: https://kimberleycrossman.disrupted.co.nz/how-to-create-your-own-morningevening-routine/.
Have something to look forward to
Now is a great time for some serious escapism. You know that holiday you've always wanted to go on? The place you've always wanted to visit? Well, let's help get you there! Take advantage of that "it's too cold outside I don't want to go out" feeling and open a savings account specifically for this holiday/trip. Start saving. Start planning. Think about it: Winter really is the perfect time to start because when summertime rolls around, you'll have planned and saved and got everything sorted. Not to mention dreaming about that holiday (make a moodboard if you have to and get inspired by images and let your imagination go wild!) will give you something to look forward to and get busy with during this season. I've already opened a separate savings account and filling my moodboard with images of New York and it's really inspiring me and adding that bit of spring to my step.
Bring out the winter wardrobe
Get the cosy knits out, bring the coats and jackets out from hiding, and layer up! One of my favourite parts of this season is the fashion – I really love layers and wearing pretty coats and boots and beanies and scarves! The whole shebang, really. Also handy tip if you're a bit of an online shopping addict like me: if you like buying from sites like ASOS and Boohoo who are predominantly based in the US and the UK, have a look at their sale section. Because they are in opposite season to us in New Zealand, they tend to have their big Autumn/Winter clearout around the time Autumn/Winter hits our shores because they need to make way for their Spring/Summer stock. Winning!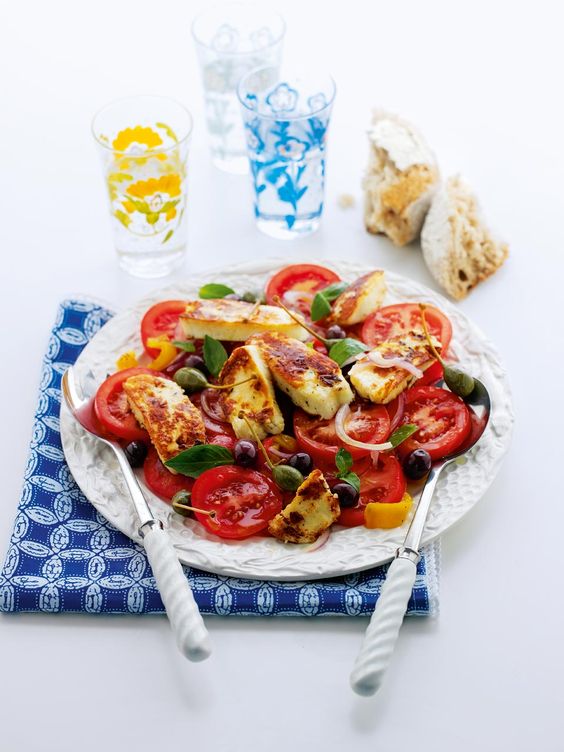 Eat well
This is the time to try soup recipes, have porridge in the morning (adding a dash of cinnamon and stirring the pot consistently to make porridge creamier changed the game for me), endless cups of tea and hot chocolates… yes! Comforting, hearty meals are in. Don't get me wrong – I love a good summer salad, but there's something very exciting about coming home to a warm slow-cooked meal and eating it by the fire (or in my case, heater). We've got a recipe coming up for turmeric milk aka the ultimate winter elixir so keep an eye out for that soon!
Stay warm, be well, and enjoy the change in season!
xx
Comments
comments