There's never been a better time to lose ourselves in a good story whether that's in book form or TV and film, right? Well to that we say… why not both?
Luckily for us, there are literally hundreds of choices for book to screen adaptations that to narrow it down to just our top five seemed impossible. For this list, I tried to go with the true classics. Adaptations that aren't as popular (because let's be honest, everyone already knows about Harry Potter, The Hunger Games, and a certain shades of grey franchise already) but are so worthy of their obscure cult-like status. These books to film franchises for me managed to capture both the magic of the book and translated that into a film that felt like the book but had enough variations for it to be fresh and different.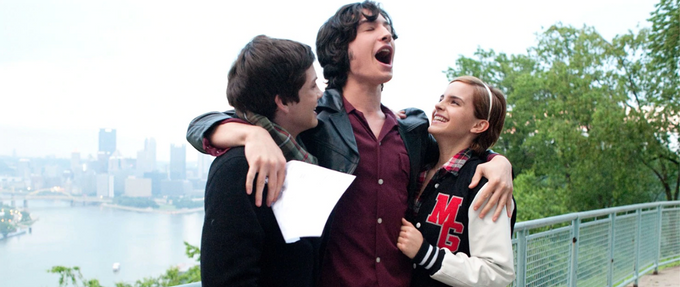 The Perks of Being A Wallflower by Stephen Chobosky – I honestly did not know that this book was published in 1991. I thought it was a contemporary book that was set in the 90s, so imagine my surprise when I found out that this book was released almost the same time I was born! But I guess that's what makes it so brilliant. The characters, the moments, the prose – it feels both nostalgic and current at the same time. Same with the film The Perks of Being a Wallflower starring Logan Lerman, Emma Watson, and Ezra Miller. There's an iconic scene in the book – the tunnel scene – that the first time I watched it, I cried. It was exactly like how I pictured it in my head happening. Add the most iconic background music and you have yourself an infinite classic.
Little Women by LM Alcott – Ah, another classic. Little Women was admittedly something I struggled reading due to the vernacular used but it's the kind of book that you really need to be persistent with because the payoff is astounding. The book follows the lives of the March sisters Meg, Jo, Amy, and Beth and is also a timeless tale that was adopted into an excellent film by Greta Gerwig. I watched the film on New Year's Day with my mum and sat in the theatre for ages after, completely moved and stunned by its beauty. There was a particular scene that really broke me and Saorise Ronan delivered that angst and pain of the modern woman so convincingly it felt like I was watching someone read my own diary. This is a must watch, trust me!
Gone Girl by Gillian Flynn – Yes, that one with Ben Affleck and Rosamund Pike! If you love a good, gory thriller with more plot twists than you can handle, then this is the one for you. There are so many books that have been published since Gone Girl with a similar plot/style and there's a good reason why. It's an immersive piece of storytelling. A literal page-turner and the kind of film you watch in the cinema and you're afraid to go toilet in the middle of it because you don't want to miss a thing but also you're too terrified to go on your own. I'll never forget the eeriness I felt when it ended and the look on my date's face after. Maybe that's why I never heard from them again.
All The Bright Places by Jennifer Niven – The film adaptation to this was something I waited years for! I read the book in 2014 and it has stuck with me since then. For a young adult novel, it's quite heavy and deals with some pretty serious themes and I did wish it came with a trigger warning. The film was finally released on Netflix back in Feb and starred Justice Smith and Elle Fanning as Theodore and Violet and I couldn't think of a better cast to bring this to life. It's beautiful and heartbreaking, hopeful and profound. Keep the tissues handy when you read the book and when you stream it on Netflix!
Greetings from Bury Park/Blinded By The Light by Sarfraz Mansoor – This was perhaps my favourite film of 2019! While it was based on Sarfraz Mansoor's book, the film was also inspired by the songs of Bruce Springsteen and features some of his absolute best tracks. It's a true story about Sarfraz's relationship with his Pakistani heritage while growing up in a small town in Britain. It is both an ode to his father and to Bruce Springsteen, and a poignant piece about the way that songs and art save us time and time again. It has strong themes of what it's like to be an immigrant and touches on racism as well – watching it was confronting because you realise that a lot of the issues we face now are the same ones we were dealing with years ago. This film is the perfect coming of age story set to a great soundtrack. 2019 was a big year for music biopic/inspired films and I feel like this didn't get as much hype as Rocketman or Bohemian Rhapsody or Yesterday but was the one truly worthy of that groupie moment.
Comments
comments