May is also known as the month of the NZ Comedy Festival which unfortunately was cancelled this year due to the pandemic but that hasn't stopped your fave comedians heading online to provide us with some much needed laughs! 
Plus it has opened up the opportunity for the public cop some exclusive NZ Comedy Festival merch while supporting the festival trust at the same time (link below). To celebrate the festival season, here are just a few we've been watching online this month: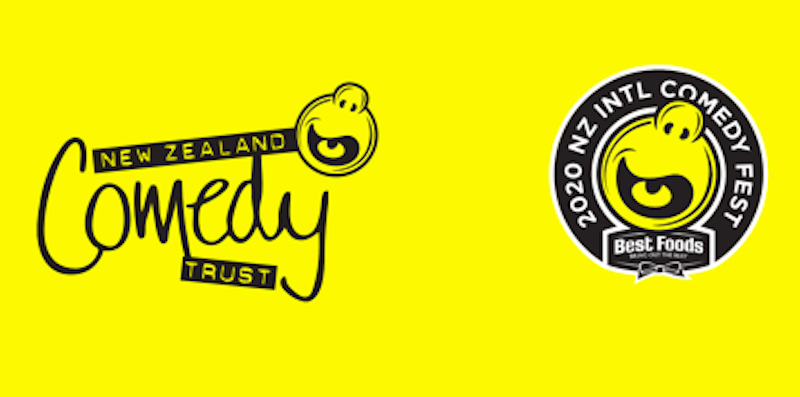 Kura Forrester
The kiwi comedian and writer has recently graced the TV screens in her recurring role on Shortland Street and has just released her 2019 Billy T award winning 'Kura Shoulda Woulda' show (filmed at Q Theatre) to YouTube for everyone's viewing pleasure:
Dai's House Party
Dai Henwood is throwing a house party… well a virtual house party and has invited some of the best kiwi comedians to join the fun from their bubbles. The team behind Jono & Ben and Funny Girls bring the likes of Chris Parker, Guy Williams, Paul Ego, Brynley Stent and our own girl Kim Crossman together for the half-an-hour weekly TV show on TV3 (and catch-ups on Three On Demand online). Dai says of the series "we have some of the best comedy talent in the world and I am sure they are all going a little nuts in their bubble. It is time to gather all that nuts together and pop it on your TV screen."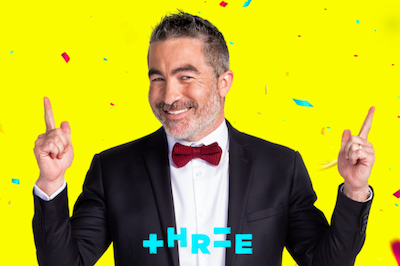 Guy Montgomery
Guy Montgomery isn't letting isolation get him down as he brings together his kiwi comedian pals for weekly episodes of his Guy Mont-Spelling Bee on his YouTube channel – his guests (joining in the fun via Zoom) have included Alice Snedden, Kura Forrester, Paul Williams, Jackie van Beek, Madeleine Sami, Tim Batt, Tom Sainsbury and current champ (3 episodes in) Rose Matafeo. Catch-up on all the episodes now: https://www.youtube.com/channel/UCR5toEFbaBy_ekPxnyk-49Q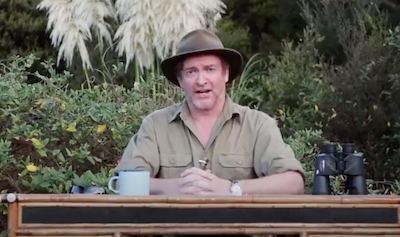 Rhys Darby 
Bill Napier (aka Rhys Darby), a great NZ park ranger is in lockdown with Jason (Jamie Bowen) and Australian ranger Ron (Jonno Roberts) who are in a bubble together decided to take a break from park work to create The Alone Rangers. The first few episodes are up on Rhys' YouTube channel https://www.youtube.com/watch?v=Q7DiiO3REe4
Local Comedy to Catchup On:
Here are a few videos to add to your watch list featuring some talented local comedians…
– Watch the Life is Easy series on TVNZ – https://www.tvnz.co.nz/shows/life-is-easy
– The 'Slow Life in Iso' parody video – https://www.facebook.com/drsambojones/videos/10163260915955291/
– Hilary Barry vs Laura Daniel (yes that bake-off) https://www.tvnz.co.nz/shows/seven-sharp/clips/laura-daniel-challenges-hilary-barry-to-a-good-old-fashioned-bake-off 
– Boxing megastar Joseph Parker puts his gloves aside to channel Anchorman https://www.youtube.com/watch?v=t2yBSBm5J2k
The NZ International Comedy Festival has released exclusive merchandise with The Print Room (https://www.theprintroom.nz/collections/NZ-international-comedy-festival) as part of their fundraising (as the comedy festival events fund the future events and support artists across the year) so if you're needing any socks, bags and hoodies for the season(s) ahead – they've got some awesome designs (that are usually only available to the comedians in the Festival programme) and get in quick as orders close on Monday (18th)!
Comments
comments