Oh, oh I don't know about you, but it's feeling 20-22! (Taylor Swift reference IYKYK). Happy New Year team – we made it, 2021 is officially in the past and 2022 is here!

This month we round up new music from Avril Lavigne, some summer lovin', Dave Grohl's stories, settling in for the Harry Potter reunion and new tunes for your playlist!


Music: Avril Lavigne
Let me start this off by saying I've been an Avril Lavigne fan since I was young, I believe hers was one of the first CDs I ever purchased (now I'm showing my age lol) – I remember the days of Sk8r Boi and Complicated… and then the iconic Girlfriend tune so if you haven't already clicked on the name – give those songs a listen and something should spark! Anyway, it's exciting to see that Avril is still rocking away and has just released new music including banger Bite Me with Travis Barker – definitely a fun one to add to your playlist! She also just announced a tour so fingers crossed it comes downunder in the future. Image @avrillavigne


Travel: Summer is here!
Summer is well and truly here (I know this as I got a bit of sunburn earlier in the week) as temperatures continue to heat up around the country. As Auckland joins most of the country in the orange traffic light setting – festivals and gigs have started back up (this is great news for a live music lover like me – get out and support local musicians if you can!) plus there's still time to make the most of your holiday's and/or weekends on roadies, beach trips and some meal hopping whether it's trying something new or eating at your local! I know I'll be hitting up some restaurants (The Bavarian, Newmarket is a personal fave) and putting some weekend roadies/day trips in the calendar. 
Book: Dave Grohl – The Storyteller
Dave Grohl has spent many years as the frontman for music group icons Foo Fighters, now he's used the time during the pandemic to put his stories into The Storyteller: Tales of Life and Music for all to read. Dave describes the book as "a collection of memories of a live lived loud. From my early days growing up in the suburbs of Washington, DC, to hitting the road at the age of 18, and all the music that followed, I can now share these adventures with the world, as seen and heard from behind the microphone. Turn it up!" The Storyteller is available now – great summer read option! Image @davestruestories 

Film/TV: Harry Potter Reunion
Can you believe it has been 20 years since the first Harry Potter film? Makes you feel old doesn't it… the crew is back together for a 20th Anniversary special, Return to Hogwarts. Join the cast back in the Wizarding World to celebrate this epic occasion, as Rupert (Ron) called it "an absolute dream". Emma (Hermione) shared "I've been pleasantly surprised by people enjoying everything that we made and that we created" with Daniel (Harry) saying that every part of his life is connected to it, "we've seen how much it means to people and what a part of people's lives it is, it means even more now and I'm able to appreciate how special that is." Return to Hogwarts is available to watch now – TVNZ On Demand has it in NZ. Image @TVNZ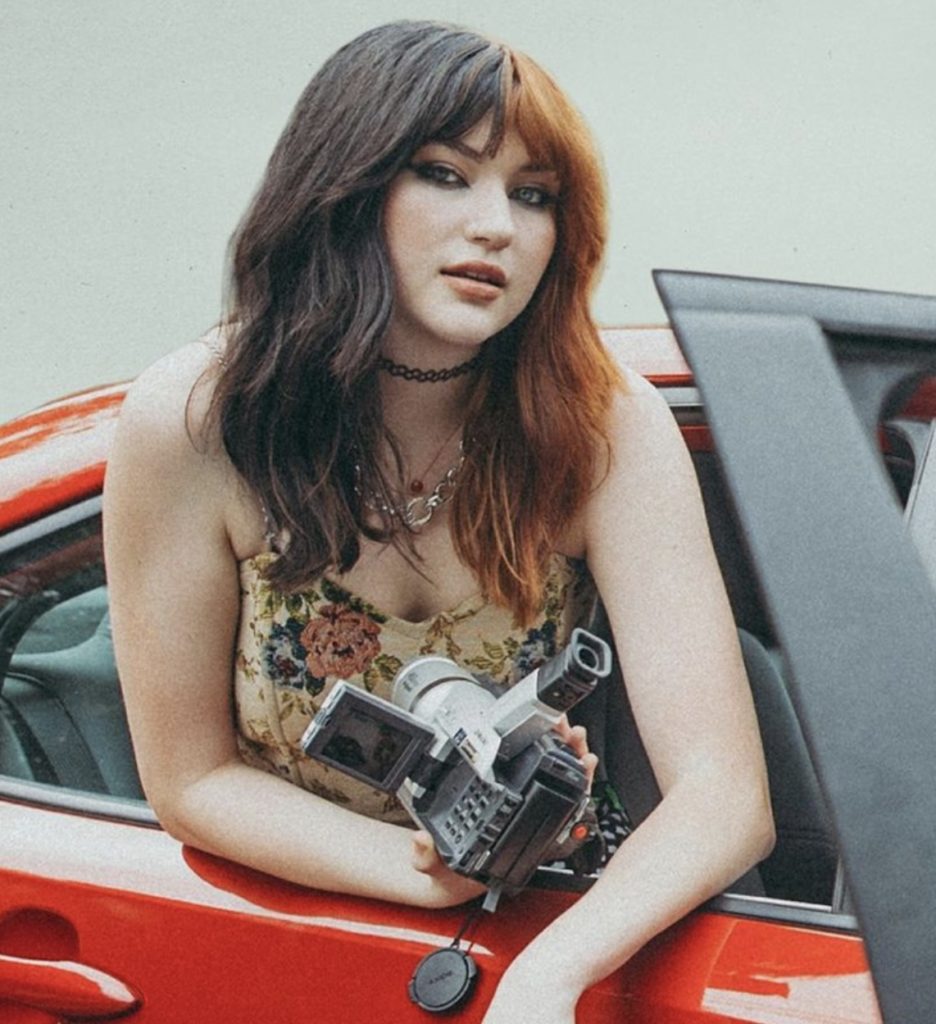 Playlist: I've been listening to…
* ABCDEFU by GAYLE
* Message in a Bottle (Taylor's Version) by Taylor Swift
* Right On Track by Jon Lemmon
* The Motto by Tiesto & Ava Max
* Bite Me by Avril Lavigne
* It'll Be Okay by Shawn Mendes
* Silver & Honey by Paddy Echo
* WYD Now? by Sadie Jean
* I'm Trying (Not Friends) by Maisie Peters
* I Am Woman by Emmy Meli
* Where Are You Now by Lost Frequencies & Calum Scott
* Young 4eva by Kings
* Complacent by Cassie Henderson
* Come Back Home by Stan Walker
* Heartbreak by Broods
* Wipe Your Tears Away by DUAL
* When I'm Gone by Alesso & Katy Perry


Quote: @alex_elle
A post from Alex Elle popped up on my Instagram explore page (Instagram really said 'for you!') and it was about things to leave in 2021. Here are just a few (easier said than done I know!):
– Emotionally draining friendships and relationships
– Overcommitting to things you don't want to do
– Blaming yourself for things you had/have no control over
Playlist image @GAYLE
Comments
comments