Wow 2021 was one for the books, wasn't it? Well the third times the charm right… we're coming for you 2022! In the last few days of the year, we look back at some of the creative highlights – another great year in local and international music, opportunities to experience and support local, books to add to your next reading list if you haven't already ticked them off plus what we watched (even in lockdown) and some incredible tunes to add to your playlists. As 2021 draws to a close, I wanted to say you could pat yourself on the back for waking up each day and making it through, here's to a better and brighter 2022!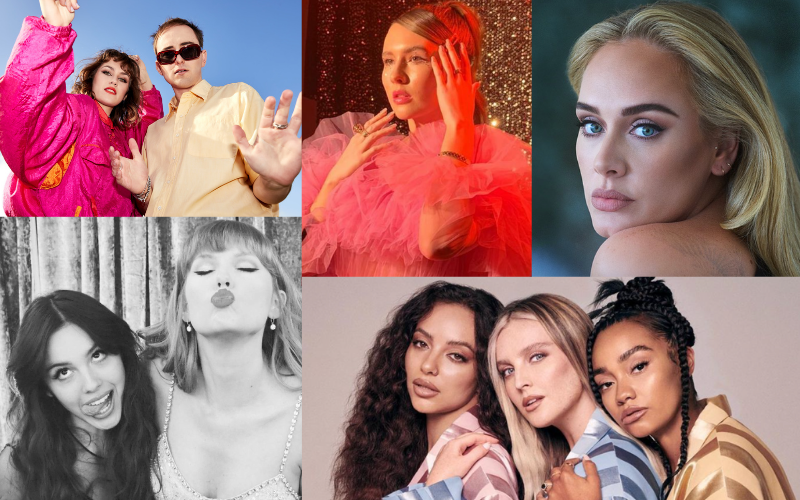 Music: Aotearoa musicians + Olivia Rodrigo, Little Mix, Lorde & Adele 
What a year in music we had! As I look back at all the different 2021 faves, I noted we profiled a lot of talented female artists including Olivia Rodrigo's debut, Anne-Marie's new album, ROSE's solo music, The Veronicas, Willow, Lorde making her return, up-and-comer Mimi Webb, Becky Hill and Adele's new record. Plus there were stellar releases from Little Mix (10 year celebration) and Taylor Swift (two Taylor's Version albums!) and also incredible local kiwi acts including Foley and Aotearoa Music Awards finalists. Many of them pop up in our playlist faves below!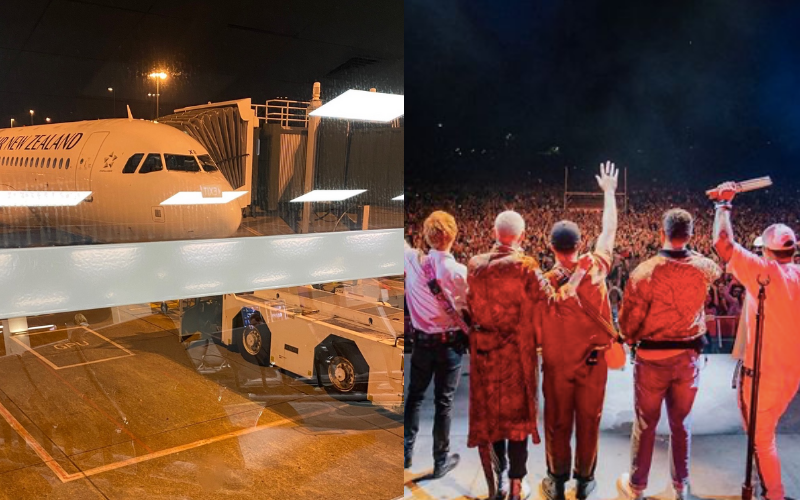 Travel: Supporting and exploring local + podcasts in lockdown 
It is a little crazy to still be in a position where flexible international travel is still not possible (a year ago we were talking about the same thing!) but as our borders pretty much remained closed for the year, 2021 was another opportunity to get out and experience & support local. There were lots of local markets and events to explore, summer festivities to get amongst and talented creatives on tour. I don't know about other people but I definitely pre-pandemic spent more time travelling overseas than actually exploring the beautiful 'backyard' we have here in NZ (non-work related travel!). It is something I would for sure like to do more of! 
Lockdown also seemed like a good time to get more into podcasts, a few of the picks I found were Inside Celebrity Treasure Island (as I loved the TV series!), Pretty Basic, Wild Til' 9 and Inspired Unemployed. I can imagine that the list will definitely grow in 2022!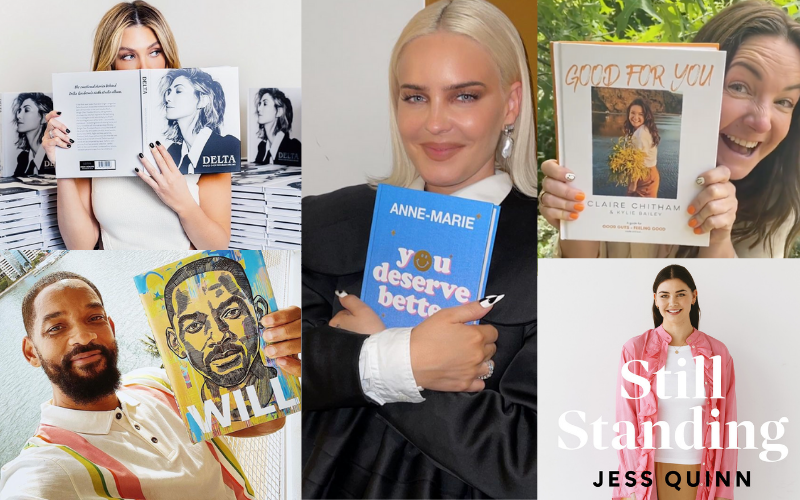 Books: Jess Quinn, Will Smith, Delta Goodrem & Claire Chitham 
Just like music, there were many different great reads on offer this year, from local authors Jess Quinn & Claire Chitham to international acting megastar Will Smith, UK artist Anne-Marie and Aussie music icon Delta Goodrem releasing parts of their journey's in paper form. If you haven't had a chance to pick these up or any of the other great reads yet – there is no better time to grab some summer reads to get stuck into for 2022!


Jess Quinn released Still Standing after two and a half years in the making which covers her journey in an incredibly open and honest way, she's a big advocate for normalising 'different' and body acceptance/positivity. Kiwi actress Claire Chitham (who you may know from the likes of Shortland Street and Outrageous Fortune) released wellness book Good For You with health journalist Kylie Bailey, dubbed as a 'guide for good guts and feeling good.'
Will Smith also took pen to paper this year, releasing his book Will with the help of Mark Manson (author of The Subtle Art of Not Giving a F*ck) that speaks about everything from his childhood to starting his mega entertainment career. UK artist Anne-Marie's book You Deserve Better covered honest talks about "body image, mental health, being successful at work and more" while Aussie music icon Delta Goodrem shared Bridge Over Troubled Dreams which intimately featured behind the scenes of her creating her sixth record with candid moments and the highs and lows in her journey.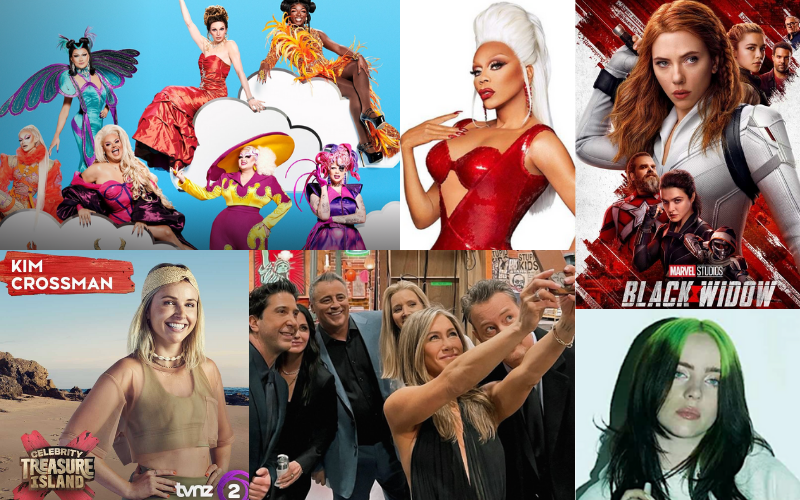 Film/TV: RuPaul's Drag Race, Celebrity Treasure Island, Billie Eilish, Friends & Black Widow
There has been a far bit of lockdown action happening this year which has meant some time to catch up on the happenings in the film/TV world – this year we had a lot of great Ru Paul's Drag Race including the highly anticipated downunder version! It ended up being filmed on Aotearoa soil with queens from both sides of the ditch! We also had other versions of Drag Race, including the UK series which definitely had the drama (and incredible creativity). Billie Eilish's The World's a Little Blurry gave us an insight into what goes on behind-the-scenes in her life including her iconic tunes she makes with her talented brother Finneas.
After many, many years, 2021 brought us the Friends reunion with all of the main cast members returning to the sound stage where it all began and there was lots of women-power on screen as Marvel's Black Widow returned to cinemas. The latest season of Celebrity Treasure Island was also a delight to watch (and I'm not just saying that because our very own Kim was on it) – it had a great line-up of local celebrities who gave their all for different charities, overall great entertainment especially in lockdown!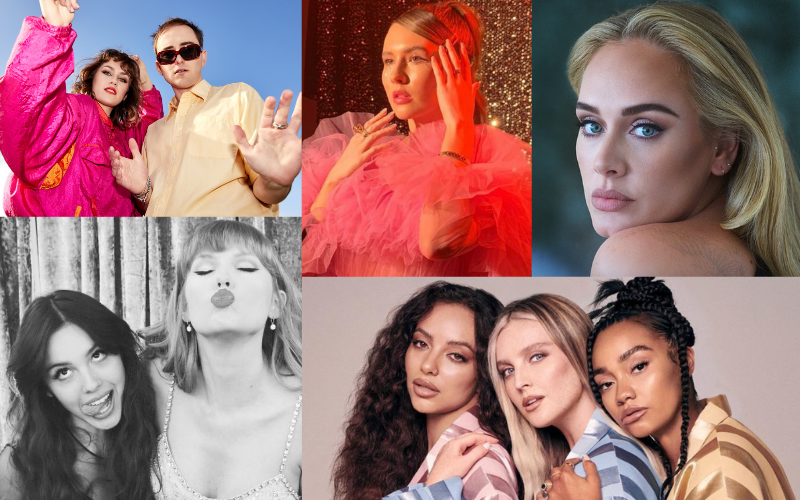 Playlist: Some of our 2021 faves… 
* All Too Well (10 Minute Version) (Taylor's Version) by Taylor Swift
* Happier Than Ever (Edit) by Billie Eilish
* Easy On Me by Adele
* I am not a woman, I'm a god by Halsey
* Rumours by Lizzo ft. Cardi B
* Rock Bottom by Navvy
* Kiss My (Uh Oh) by Anne-Marie & Little Mix
* ABCDEFU by GAYLE
* Love Back by Why Don't We
* Piece of Mind by BROODS
* Good Without by Mimi Webb
* Summer of Love by Shawn Mendes & Tainy
* Remember by Becky Hill & David Guetta
* Meet Me at Our Spot by The Anxiety, Willow & Tyler Cole
* Older by Alec Benjamin
* Complacent by Cassie Henderson
* Take Me Back by SACHI
* LALISA by LISA
* Healing by FLETCHER
* Love Me Now by Kygo ft. Zoe Wees
* Psycho by Maisie Peters
* Black Hole by Griff
* Working by Tate McRae & Khalid
* Solar Power by Lorde
* Good 4 u by Olivia Rodrigo
* Holiday by KSI
* Drive Slow (Urungi Autō) by Rei
* Lonely Still by Amy Shark
* Tmrw Maybe by ZExII
* Leave Before You Love Me by Jonas Brothers & Marshmello
* Friday by Riton x Nightcrawlers ft. Mufasa & Hypeman
* Butter by BTS
* Loving Me by Janine
* She Said by Harper Finn
* Anything Before You by Foley
* On The Ground by ROSE
* Remember That Night? by Sara Keys
* Heatwaves by Glass Animals
* Cover Me in Sunshine by P!nk & Willow Sage Hart
* Good Times by RIIKI
* We're Good by Dua Lipa


Quotes:
I don't know about you but I have a variety of quotes in the saved tab on Instagram so I can easily dive into that folder if I ever need some affirmations! I shared a few of those across the year, here are two of my favourites: "It's normal to have moments where all you want to do is disconnect from the world. You don't have to feel 'on' all of the time. You're allowed to have a break to recharge. You're allowed to look after yourself. Give yourself permission to rest" (Charlotte Freeman) and "There's more to life than fitting in, social media, toxic relationships, what your scales say, unhealthy comparisons and what other people think of you" (@wearefeelgoodclub).
Comments
comments