Happy New Year! We did it, we've officially made it to 2021. Although perhaps a lot of things haven't changed, it does provide an opportunity for a fresh chapter.
This month we talk summer adventures, new music from local creatives Foley, celebrity hair whizz Jen Atkin's new book, Melissa McCarthy's new movie and a few new tunes to add to your playlist.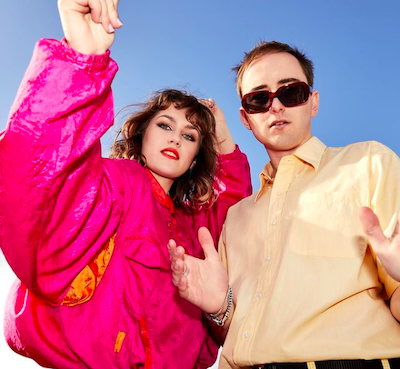 Music: Foley
If you haven't heard of Foley a.k.a. kiwi duo Ash and Gabriel yet, you're missing out. They have been spinning rad tunes for a little while now and after playing the main stage at Rhythm & Vines 2019/2020 and then performing with kiwi lads Drax Project over summer, they released their EP On My Conscience featuring radio hit Cola and Midnighton the eve of the first lockdown. Not letting the pandemic slow down their fun, they rolled into their sold out headline show in July with an A+ live performance. They have continued to let the good times roll with new single releases of Rendezvous and now So Personal, ringing in the New Year once again last week on the main stage at Rhythm and Vines, before performing with Six60 later this month. I'd add them to your summer playlist stat!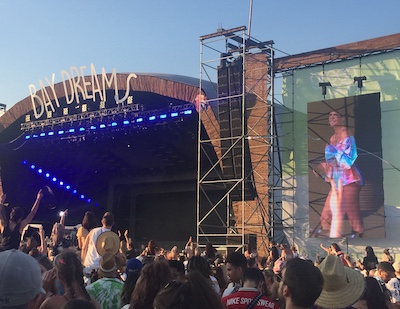 Travel: Summer adventures
It's officially summer (even though the weather has been very wishy washy for the past few days) and with our borders still closed, it means the opportunity to head out and explore NZ as a local 'tourist' still very much exists! Whether you're heading down to the beach, meeting up with friends and family, trying out a new local business, taking a sightseeing weekend roadie or getting amongst a summer event – travel safe, look after each other, slop slap and scan and ultimately have fun ringing in the New Year while in holiday mode! If you're heading back to work early, hope you are able to make the most of any time off you have this season!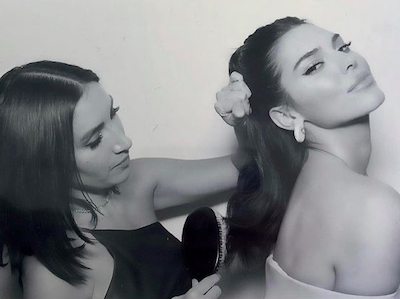 Book: Jen Atkin – Blowing My Way to the Top
You will likely recognise celebrity hair whizz Jen Atkin for her work on the likes of the Kardashian sisters (and is hailed by New York Times as 'the most influential hair stylist in the world'). She has now opened her entrepreneur world (as she also has her OUAI product line and Mane Addicts channel) in the form of her new book, aptly named – Blowing My Way to the Top. It is slated as a career guide that includes 'how to break the rules, find your purpose, and create the life and career you deserve'. If you're looking for a New Year read, Jen's book is out now and she has one message for you: "If I can do it, you can too."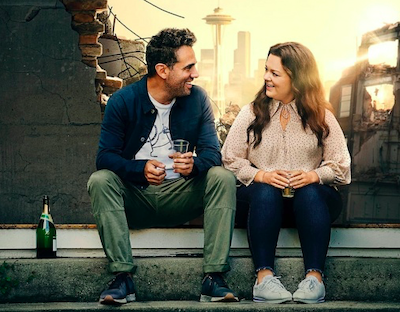 Film: Super-Intelligence
I'll easily admit I'm a fan of Melissa McCarthy and when I was at the movies the other month, a trailer popped up for a upcoming movie called Super-Intelligence which ended up being Melissa's latest project, directed by her husband – Ben Falcone (who work together a lot and are just legends). Super-Intelligence also stars Ant-Man's Bobby Cannavale and follows Carol (McCarthy) who is 'the chosen one' for experimental surveillance who has an evil plan (it's also voiced by James Corden). It's out now and is an easy watch for the next time you're at the cinemas.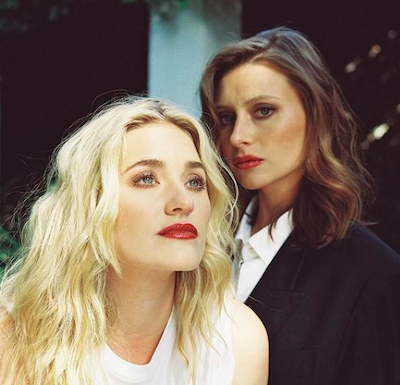 Playlist: I've been listening to…
Potential Break Up Song (2020 Version) by Aly & AJ
So Personal by Foley
Come Home by DENEL
Paradise by Meduza ft. Dermot Kennedy
Stay in the Night by Zac Taylor
Far Away From Home by Sam Feldt & VIZE ft. Leony
happiness – John K
Somebody by Dagny
Lost by Blake Rose
Slow Down by Why Don't We
Give Love by Rei
Maybe Tomorrow by nice enough & Harper Finn
Sweet Melody by Little Mix
My Head & My Heart by Ava Max
Not My Neighbour by Niko Walters
Quote:
I saw this being shared online (originally posted on Averstu) and thought it was a good one to post here as we head into the first month of the New Year (especially after the year that was 2020):


"Take some time to rest and recover. You don't always have to be so busy, pushing yourself so hard. Step back and take care of yourself. Those moments of self-care will add value, energy, purpose and creativity to everything you do. Find a healthy balance and enjoy your life."
Comments
comments