As we head into the New Years Eve celebrations and round out the weird year that was '2020', we look back at some of the happier highlights – the new local and international music, opportunities to support and experience local, books to read (to add onto your 2021 list if you haven't already!), what we watched with a pretty beefy playlist (showing some great tunes that 2020 gave us!)… and on that note, I wanted to wish everyone a better and brighter 2021. Here's to us, making it through 2020!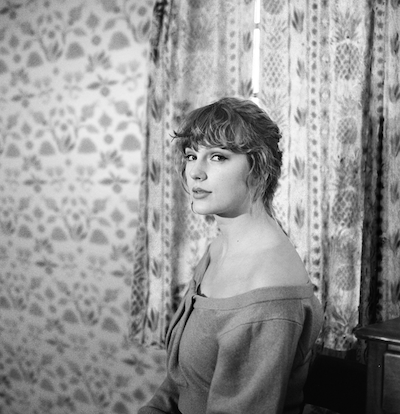 Music: Aotearoa musicians + Demi Lovato, Lady Gaga & Taylor Swift
2020 would have thrown many scheduled plans out the window (including A LOT of tours!) but we were still given a lot of amazing tunes from local Aotearoa talent including Robinson, Foley, Stan Walker, Drax Project, Paige and Jess B and we were even able to all gather to celebrate them and many of their peers at the Aotearoa Music Awards in November. This year also saw Demi Lovato's comeback with the powerful track I Love Me, Lady Gaga returning with her anticipated six album Chromatica that featured collaborations from Ariana Grande and BLACKPINK (who had big years themselves!) plus Taylor Swift released not one but two surprise albums!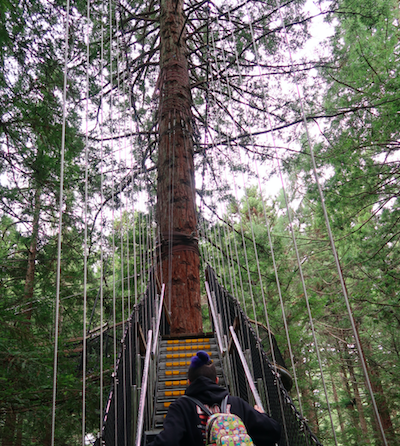 Travel: Supporting and exploring local
As the world was shut down border by border due to the pandemic – lots of travel and holiday plans for the year went out the window. Post-lockdown, it did give many locals the best excuse to explore their own backyard and support local businesses (in a safe way!). In light of this, my best friend and I took a roadtrip/small mental health break and spent a few days in Rotorua which normally would have been filled with international tourists so we were able to take advantage of the hotspots (like the Luge) and explore places like the Redwoods Forest Treewalk (pictured). It was just really nice to be able to support local businesses and adventure a little bit after a crazy year. Going into 2021, I hope everyone makes the most of summer and supports local (and stays safe – slip, slop and scan as they're trying to get to catch on!).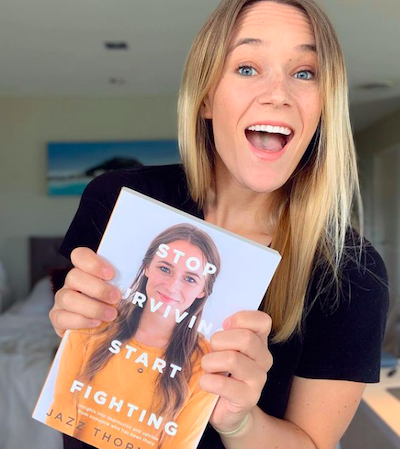 Books: Jazz Thornton, Alicia Keys, Stan Walker & Patricia Heaton
There were many different reads this year, from local authors Jazz Thornton and Stan Walker to international artist Alicia Keys and TV favourite Patricia Heaton releasing their stories in paper form. If you haven't had a chance to pick these up or any of the other great reads yet – there is no better time to grab some summer reads to get stuck into for 2021! 
Mental health advocate Jazz Thornton released Stop Surviving, Start Fighting in March, it is a powerful must-read with a honest look at someone's journey who took multiple attempts at her own life before taking the road to recovery, it truly shows there is hope. Talented singer-songwriter Stan Walker honestly poured his journey into Impossible: My Story, rawly detailing his story from childhood until now which outlined a tough upbringing, being put in the public spotlight at age 18 and being hit with a cancer diagnosis. Alicia Keys, a multi Grammy award winning singer-songwriter, activist, actress and now best selling author with her 'part autobiography, part narrative documentary' More Myself: A Journey was a great release this year. TV favourite Patricia Heaton (Everybody Loves Raymond, The Middle) also put pen to paper in 2020 with Your Second Act: Inspiring Stories of Reinvention detailing her own second act.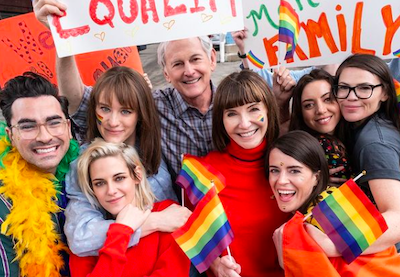 Film/TV: Birds of Prey, The Bold Type, Glow Up NZ and Happiest Season 
Again the pandemic threw a spanner in the works for everyone including in the entertainment world – this meant that a lot of TV shows and movies who were either in the middle of filming or scheduled to shoot in 2020 were put on hold but we were still able to nab Birds of Prey – led by Margot Robbie as Harley Quinn with her kick-ass female squad in tow and to round out the year, Kirsten Stewart's holiday flick Happiest Season released with Christmas themed challenges and chaos. 
Lockdown also gave a lot more time indoors than usual so I stumbled across The Bold Type which follows three friends (Jane, Kat and Sutton) who work for a global women's magazine – this led to  binging all three seasons (on Neon) and I hope to see new episodes when they're able to go back to filming! TVNZ also dropped new reality series Glow Up NZ, following a group of talented kiwi MUAs (make-up artists) who get creative in competitive challenges, hosted by ZM's Megan Papas and judged by industry mentors Gee Pikinga (NZ Makeup Director for Maybelline NY) and Tane Tomoana (Creative Lead for Dry & Tea NZ & Aus) – all seven episodes are available to binge on TVNZ. Also I couldn't not mention Paris Hilton's This is Paris, I am a fan of documentary films and can easily recommend this one which was released via YouTube a few months ago. Many people may just see her as a heiress or her portrayal on The Simple Life but This is Paris shows the 'untold true story that shaped the woman, and the iconic character she created.' If you haven't seen it, I'd add it to your new year watch list.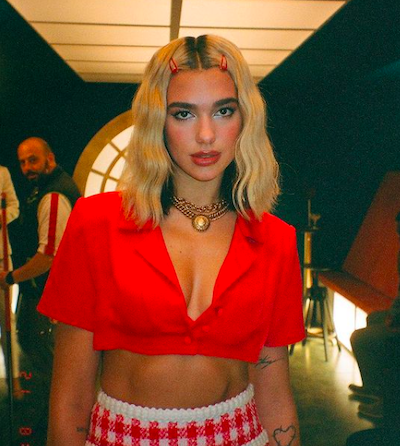 Playlist: Some of our 2020 faves…
* Don't Start Now – Dua Lipa
* Lovesick Girls – BLACKPINK
* Sweet Melody – Little Mix
Bigger (Tua) – Stan Walker
Fallin' – Why Don't We
Burns Brighter – Cassie Henderson
Lasting Lover – Sigala & James Arthur
Wonder – Shawn Mendes
positions – Ariana Grande
D.N.L. (Don't Need Love) – ASHY
Birthday – Anne-Marie
you broke me first – Tate McRae
* April – Thomston
* Everybody Rise – Amy Shark
* Put Your Records On by Ritt Momney
* Come & Go – Juice WRLD & Marshmello
* I Love Me – Demi Lovato
* Midnight – Foley
* Rain On Me – Lady Gaga & Ariana Grande
* Waves – Paige
* Know Your Worth – Khalid & Disclosure
* My Oh My – Camila Cabello ft. DaBaby
* Maniac – Conan Grey
* Falling Asleep at the Wheel – Holly Humberstone
Sunday Best – Surfaces
Funny – Zedd & Jasmine Thompson
* Rare – Selena Gomez
* Watermelon Sugar – Harry Styles
* Watching You – Robinson
Look Into My Eyes – brando
Sundown – Six60
* Kick It – Denel ft. Tane the Forest Kid & Waazzoo and the Vibes
Everything I Wanted – Billie Eilish
Easy – Troye Sivan
Somebody Else – NAVVY
Otherside – Jon Lemmon
Daises – Katy Perry
Holy – Justin Bieber ft. Chance the Rapper
WYS (what you saying) – Indyah
Some Say – Nea (Felix Jaehn Remix)
Married in Vegas – The Vamps
Without You – TEEKS
Biting My Tongue – The Veronicas
We Belong – Dove Cameron
Quotes:
There were many amazing quotes shared around this year, including one my friend shared from Instagram account @thefemalehustlers and I thought it was a great one to re-share: "My ultimate goal is to be at peace with myself, eliminate toxic feelings, elements and energies from my life. Unlearn negative and harmful practices and thought patterns. Stop checking for people that don't check for me. Create a space for myself that is nurturing for growth."
I also loved this anonymous one – "Never regret a day in your life: good days give happiness, bad days give experience, worst days give lessons, and best days give memories."
Comments
comments