Happy August and welcome to the second half of 2020 which fingers crossed will soon start developing into the year we all wish for.
This month we share brand new surprise Taylor Swift, Pete Davidson's new flick, fresh local and international tunes plus inspiring words of wisdom.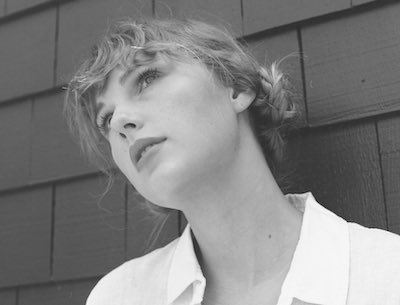 Music: Taylor Swift
Taylor Swift surprised the internet when she dropped the news that in just a matter of hours (on that same day!) she was releasing her new album folklore. This came as a shock mainly because Taylor had only released her previous album Lover last year – but it was a good surprise! folklore was made during quarantine when like other artists and people all around the world, COVID had pushed back her other plans. Taylor's eighth album is full of magic that she's "poured whims, dreams, fears and musings into." She told her fans that in isolation her imagination ran wild and folklore was the result – it's out now on all platforms, in case you haven't listened to it at least 5 times already like me…
Travel: Restaurant Month
It's officially Restaurant Month here in Auckland and it's a great excuse to support local wherever you are (not just in Auckland friends!). Restaurant Month brings together loads of different cuisines with over 175 dishes specially being whipped up for the month and they start at $15… if that's not a good excuse to eat out, I don't know what is! There's going to be some hard decisions made but I've can already say that I've got my eye on Kai Eatery's bao bun special (pictured), Bowl & Arrow's delicious smoothie bowl deal and the variety at Elliot Stables. Would love to know what your go-to cuisine is when eating out? (For more check out: https://heartofthecity.co.nz/restaurant-month)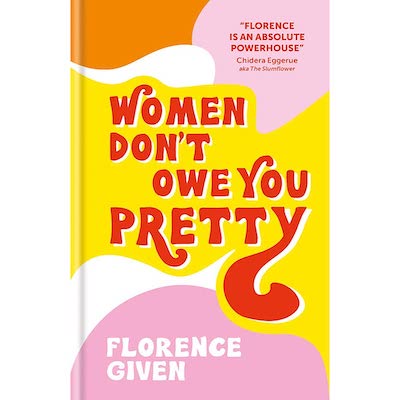 Book: Women Don't Owe You Pretty – Florence Given
Florence Given is a London-based artist and author of Women Don't Owe You Pretty. Florence addresses social issues with unique illustrations and her first exhibition was called 'Girls Uninterrupted.' Sharing an extract via refinery29.com, "Finding the power to say 'no' to things, people and habits that block my journey back to finding myself, has been the single most important act of self-care to me. In a world that encourages selflessness in women, and in which we are encouraged to be caregivers and nurturers, it seems we have neglected ourselves in the process." As Florence would say, "After all, you are the love of your own life." Women Don't Owe You Pretty is out now online.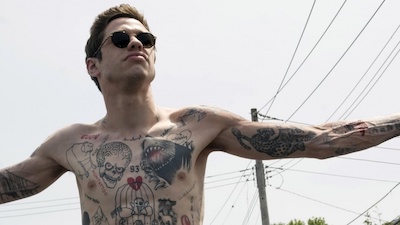 Film: The King of Staten Island
Saturday Night Live star Pete Davidson shines in his latest project, The King of Staten Island which is produced and co-written by Judd Apatow. The movie dives into Pete's childhood, growing up in the NYC borough. The Hollywood Reporter called Pete's character Scott 'obnoxious but he's redeemed by his transparency with a roguish charm and a fidgety vulnerability.' Kim video chatted with Pete on The Project about his big screen role (https://www.youtube.com/watch?v=RHYxNgYGuUE). The King of Staten Island is in cinemas now.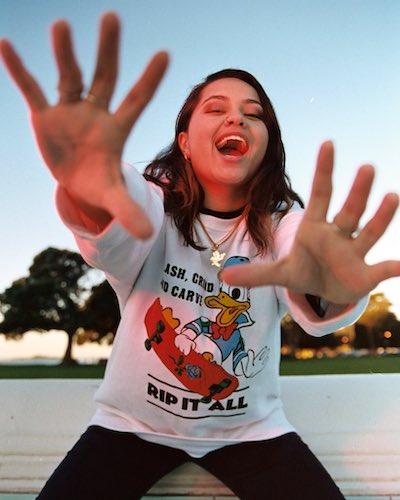 Playlist: I've been listening to…
Waves by Paige
Biting My Tongue by The Veronicas
We Belong by Dove Cameron
Hallucinate by Dua Lipa
Easy by Troye Sivan
Otherside by Jon Lemmon
Come & Go by Juice WRLD & Marshmello
Aftertaste by Loud Luxury ft. Morgan St Jean
Talking by Shaquille
You (A La) by Sachi
To Be Young by Anne-Marie ft. Doja Cat
Some Say by Nea (Felix Jaehn Remix)
Share Your Luv by RIIKI


Quote: @voicesofhope
Voices of Hope's Instagram (@voicesofhope) is filled with inspirational content including one of their recent posts about things you should never feel like you have to apologise for…
"Things you should never have to apologise for… having a mental illness, crying, how you feel, needing/asking for help, expressing your opinion, taking time to regain peace, having high standards, being sensitive or emotional, trusting your intuition, loving someone, being yourself, ending toxic relationships, defending your morals or values, saying no, your priorities, your 'imperfections' (they make you beautiful) or wanting more."
Comments
comments