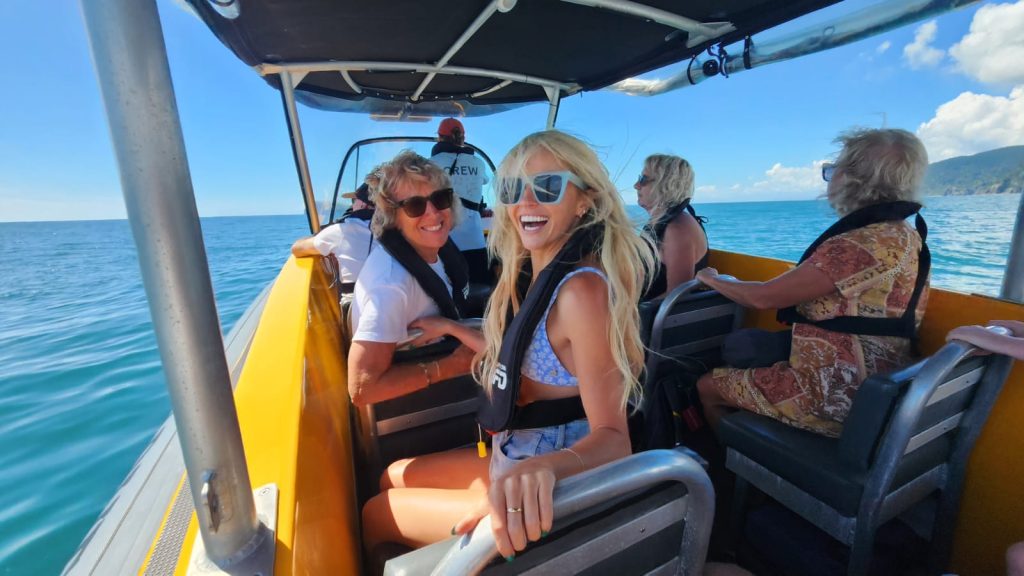 I was so lucky to spend the last 8 weeks travelling around the country and wanted to share some of my favourite spots with you all!
Snorkeling at the Alderman's with Coromandel Ocean Adventures 
We did a few trips with the team over summer to Slipper Island off the Coromandel and to the Alderman's and by far it was the best snorkeling I have seen in New Zealand. The team are incredibly knowledgeable about the area and everyone had a blast. 10/10 recommend
@coromandel.ocean.adventures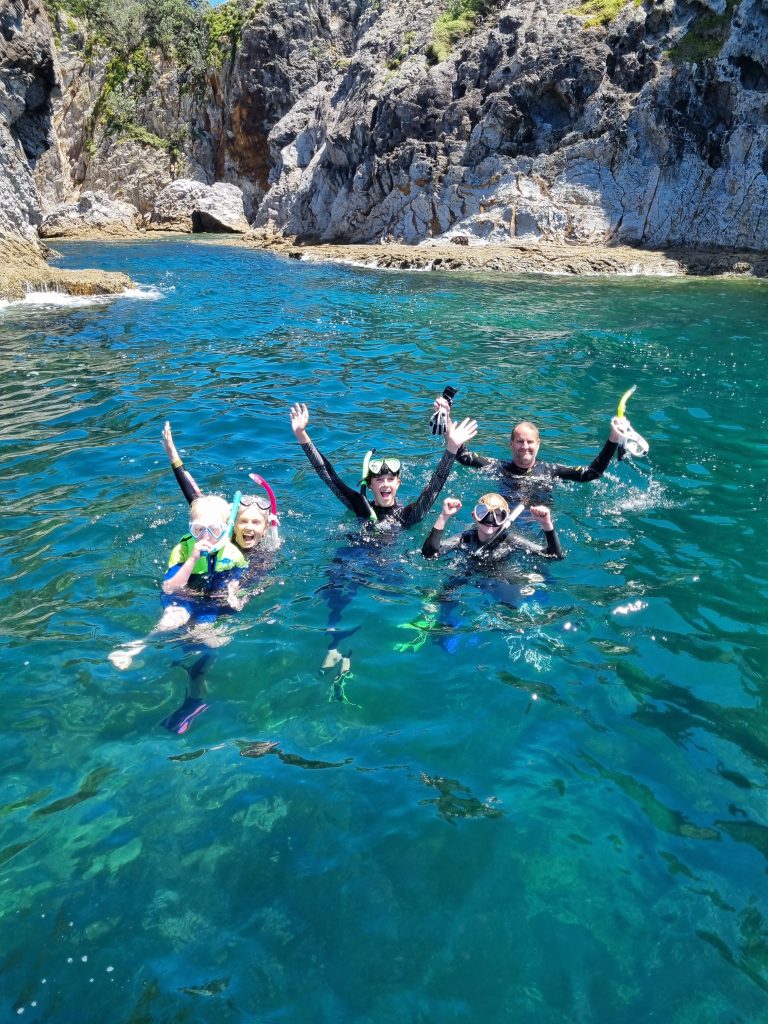 Lunch at Tantalus on Waiheke
Tom and I did one of the set menus and absolutely loved it. Every dish was unique and paired with one of their own Chardonnays it made for the perfect date.https://tantalus.co.nz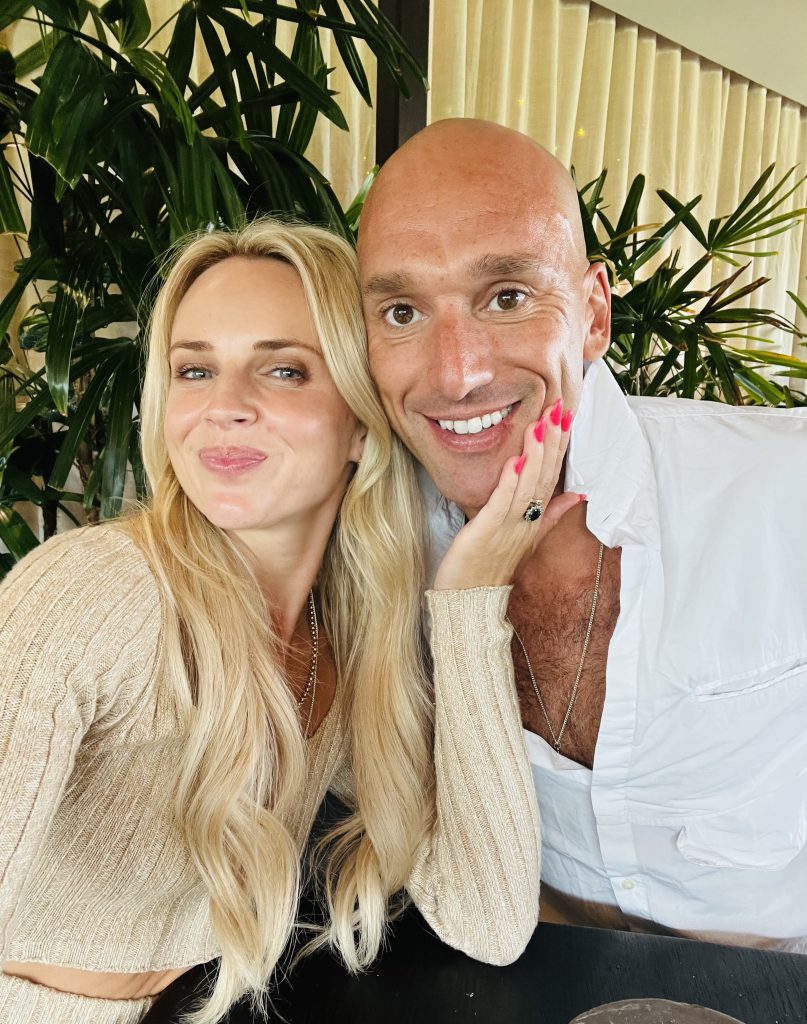 Swimming in the Dam in Naseby
I hadn't been to Naseby before but I was super impressed by this little town. The food at the pub was divine and the swimming dams are great especially when temperatures get super hot around that area. 
Diving off the wharf in St Bathans
I had never been to St Bathans before and I adored it. One of the most stunning locations I have ever been to in NZ! The locals are super friendly and the scenery is stunning!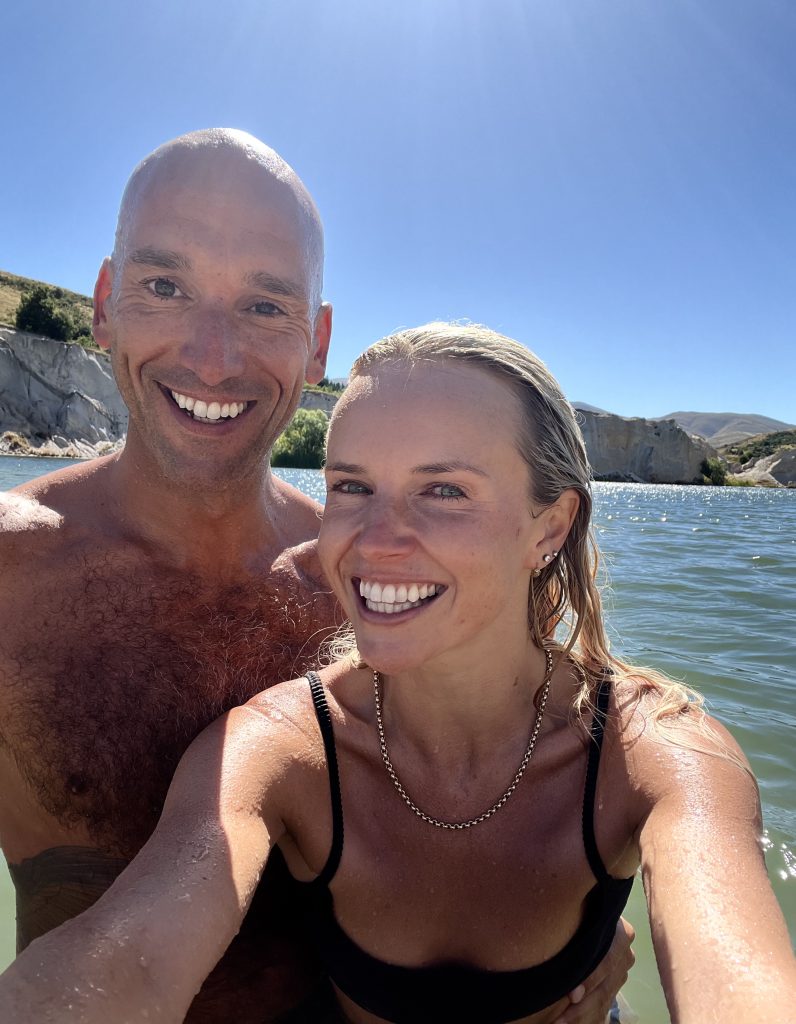 Gold mining in the South Island 
I have never been gold mining before and after Tom explained how it was done I was pretty sure finding gold would be impossible… but WE STRUCK GOLD. Only the tiniest little bit but it was so exciting I cried ha. Such an epic idea for a date.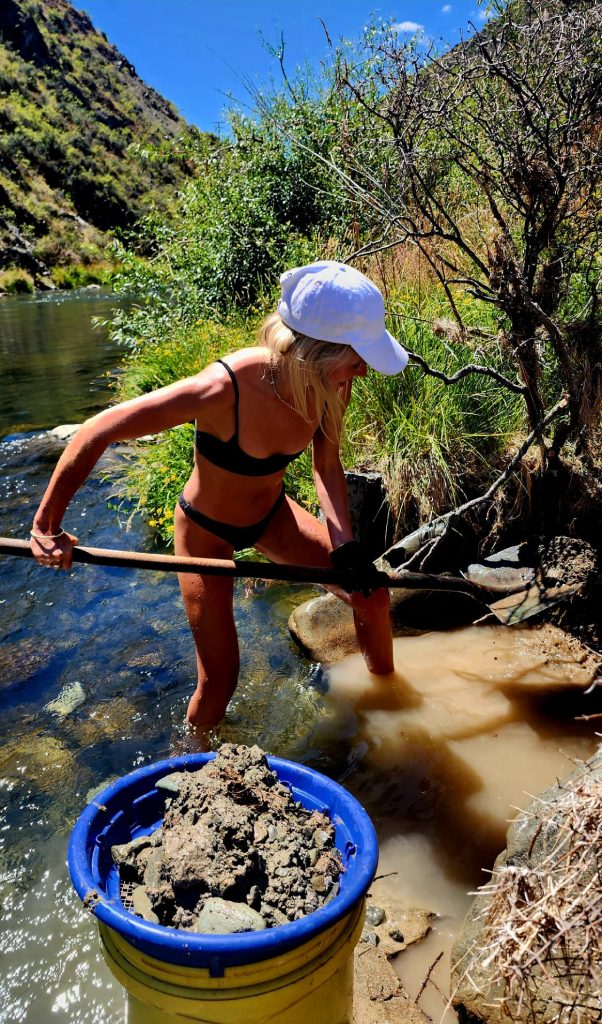 High Tide Wharf Jumping at Pauanui
This has got to be my favourite thing to do at high tide. Seeing everyone pluck up the courage to jump and swim in to shore. If you are in Pauanui I recommend you gie it a go.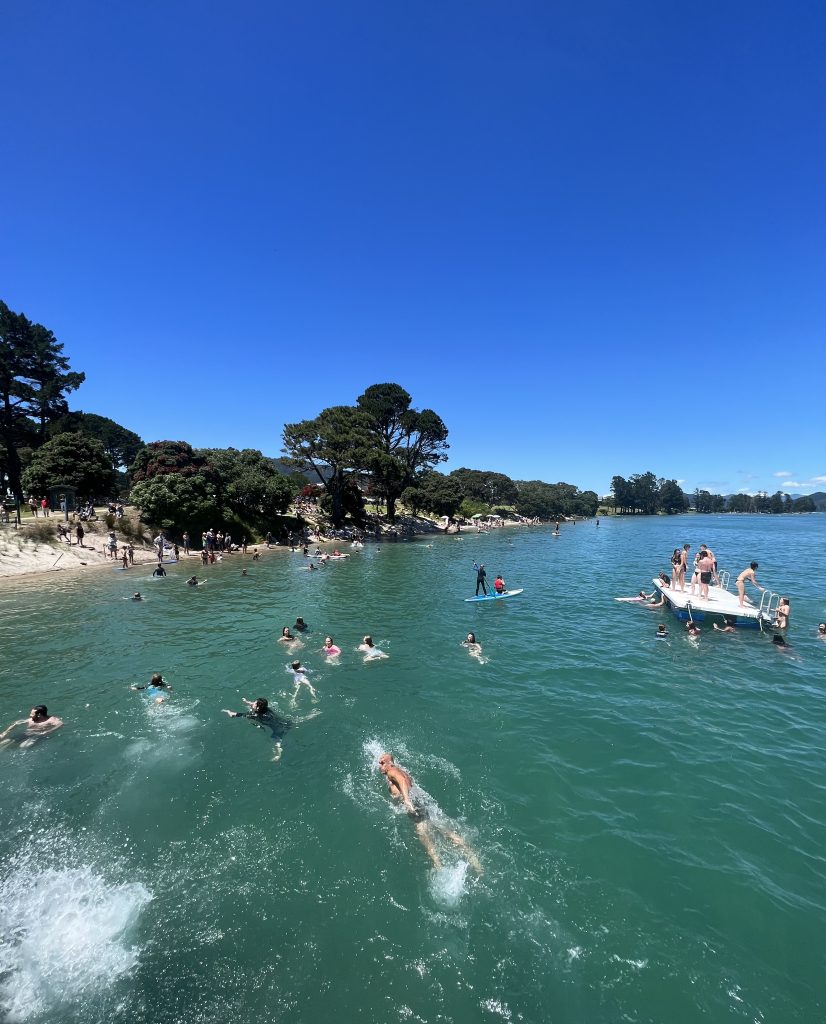 Don't worry I would only ever catch and release and even though I didn't catch anything, learning how to cast and being on the water was magic. I loved it and can see why people get so in to it. Where relaxing and adrenaline combine! 
On New Years Tom made me a picnic on the rocks in Pauanui. It was so sweet and special and he gets extra points for making a table and two chairs out of stones!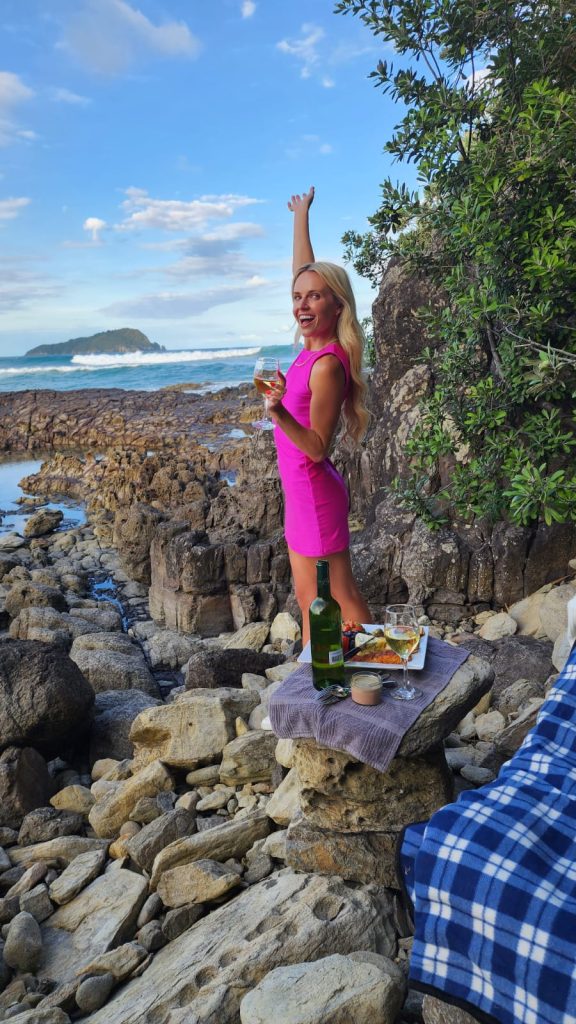 We use old billboard skins on our hill as it lasts better than taps or thinner materials. Great fun for all ages.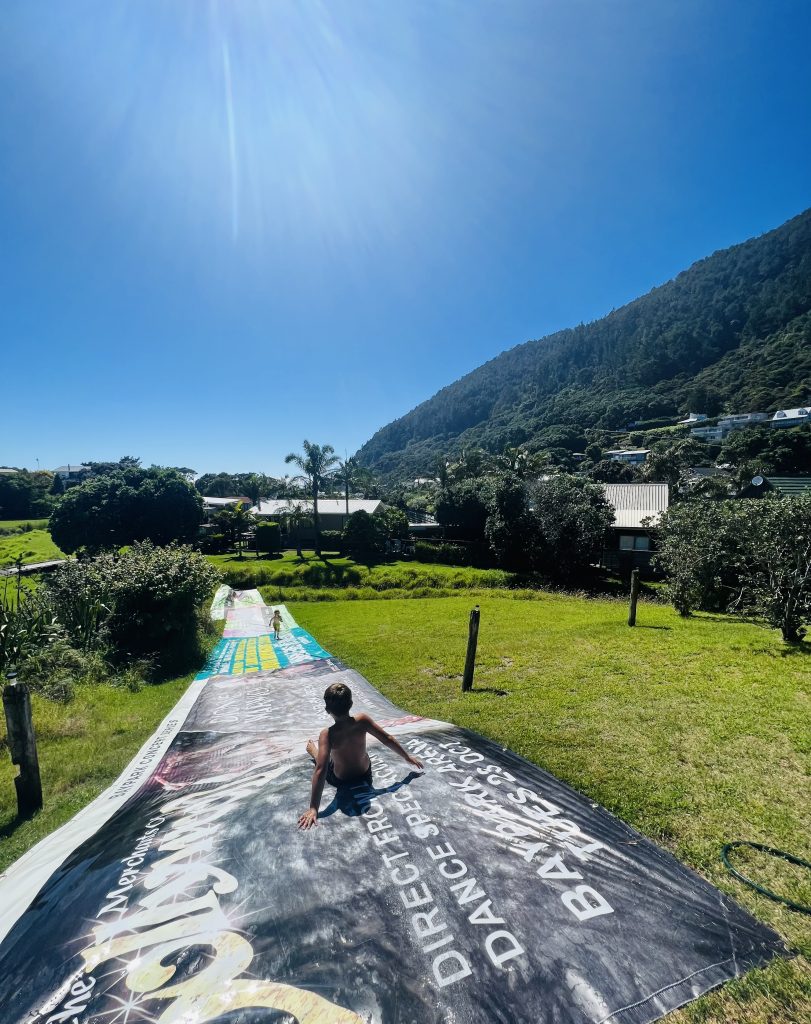 There are so many great ones, especially around Clyde in the South Island. Thinking I should add the Alps to Ocean or Rail Trail to my goals list this year.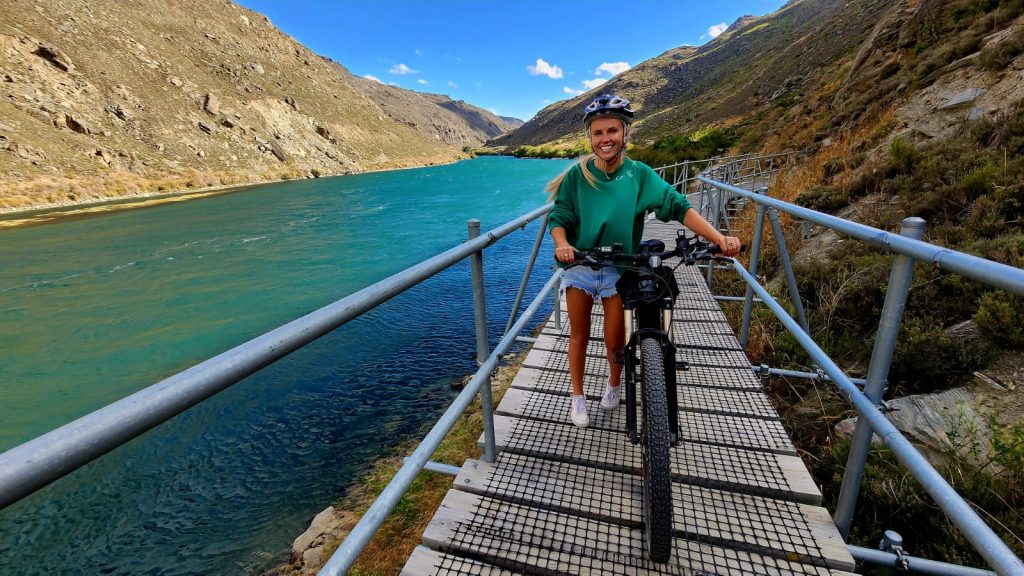 I would love to know what you got up to this Summer and if you have any recommendations for me to try. 
Cheers,
Love Kim
Comments
comments