Thank you everyone for your lovely messages about our engagement,
I thought I would share how it all went down in case you were interested, and I wanted to document it whist its fresh in my mind.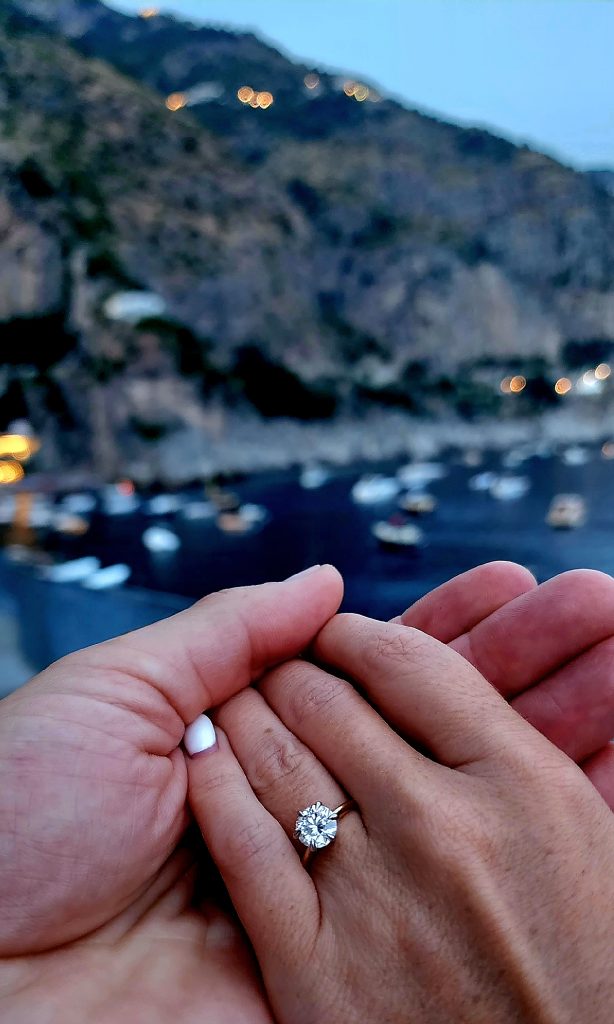 When Tom and I first started dating he expressed how he adored Italy and wanted to explore it with me. And that we did. I would love to go in to intricate detail of each and every day, but this past week feels a bit like a beautiful blur.
After a perfect day eating pasta, swimming in the ocean and getting lost in cobble pathways (and many steps) as we found our way to the coast on Monday 18th (Tuesday nz time) Tom, and I went on a little walk pre dinner with the intention of checking out this little castle tower called Torre a Mare. It was 6:30pm and no one was around (restaurants open about 7:30.)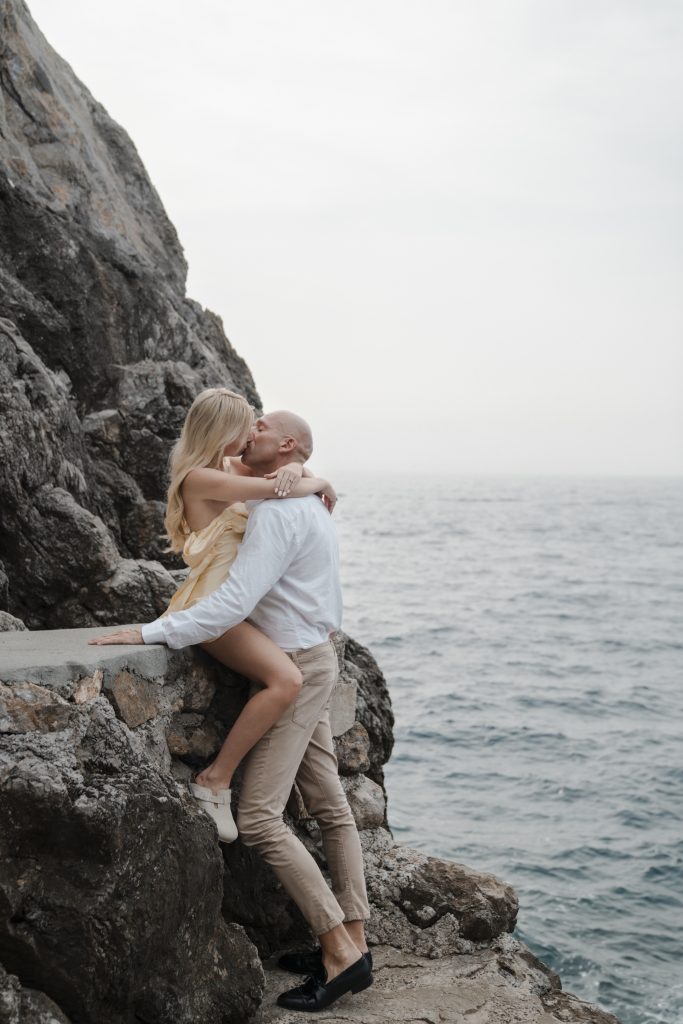 We paused beside the ocean for a moment. I was taking photos giddy with the beauty of the scenery and then Tom said "I know words are really important to you, so I want you to know I want to spend the rest of my life with you" (or something along those lines) then got down on one knee and pulled out a ring. I didn't look at the ring and I don't really remember much but kissing him and saying yes, then panicking that I hadn't actually said anything, perhaps I spoke in my head, so then repeated the word many times.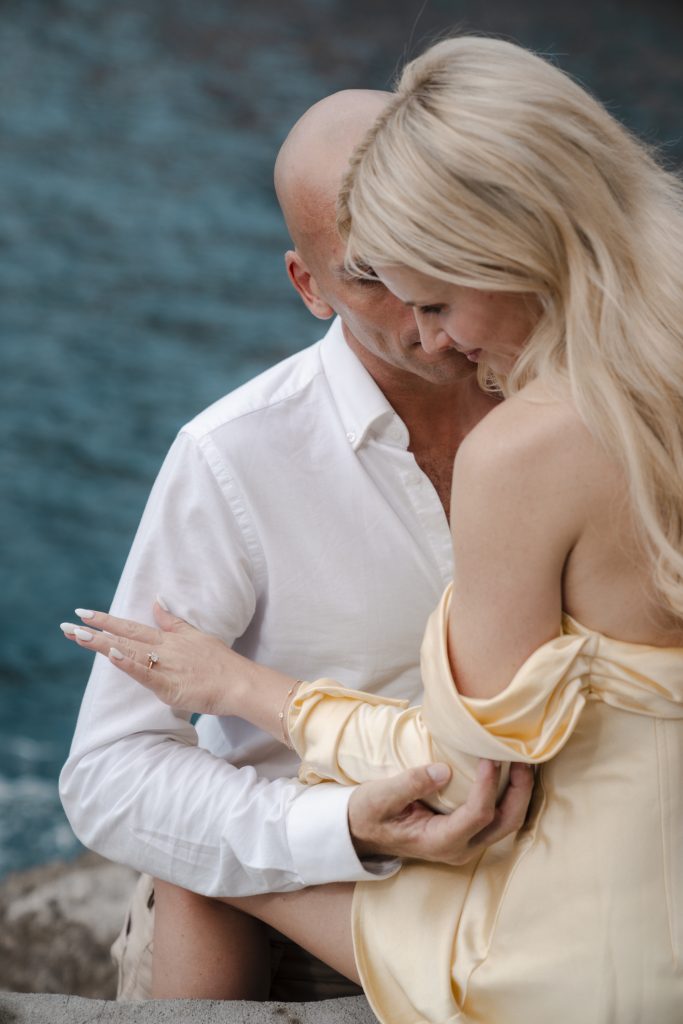 I eventually looked at the most beautiful ring as he put it on my hand. WOW. The next few moments I don't remember if I was breathing, the photos he took would suggest I was smiling and crying and talking a lot haha. I had hoped it would happen on this trip but wasn't expecting it in this moment nor could I anticipate how it would feel. I did however immediately need to pee … pausing the romance slightly. Then we went to dinner, drank champagne ate food somehow got home, tried to call family, and haven't really wiped the smile of my face since.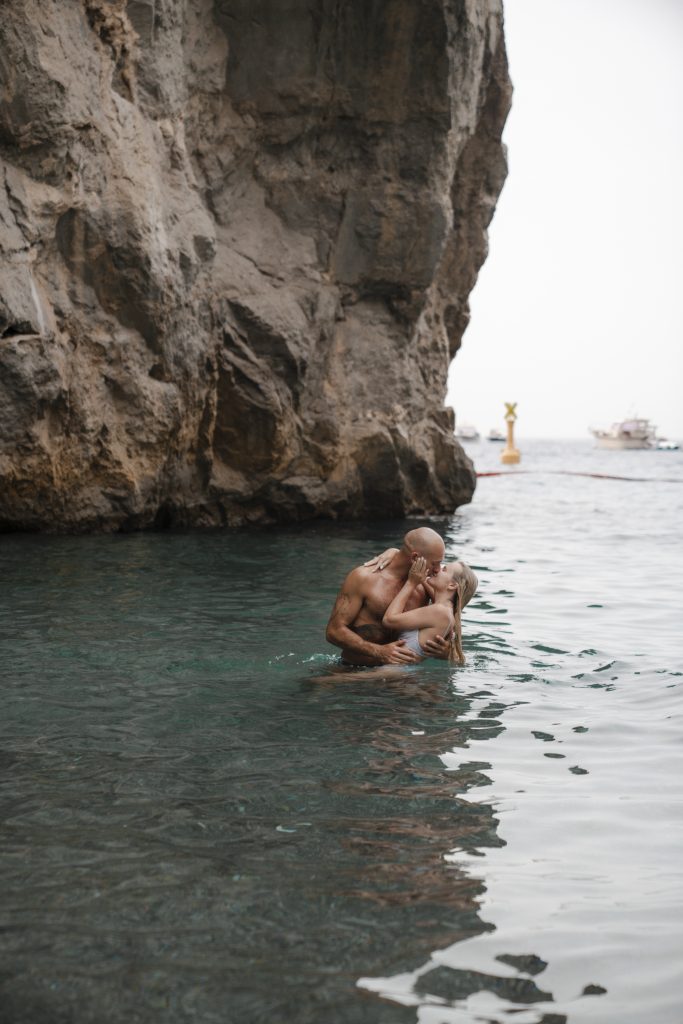 I know sometimes sharing stories of love can be triggering if you yourself are in a place where that area isn't thriving. Don't give up. It took me a long time to find my person and know the kind of love I wanted and was emotionally ready for. Thank you to everyone who has supported Tom and I and our journey thus far. We are so so so excited! 
Check out this weeks Woman's Day for some more cute photos too. A massive thanks to David @pieraplusdavid_photographers for capturing our love
X
https://www.nzherald.co.nz/entertainment/kiwi-tv-star-kim-crossman-gets-engaged-to-beau-on-italys-almafi-coast/CF2A6BOD5RB73P5QGU65NUHJ5E/
Comments
comments