Hands up if your goal for 2020 was to 'travel more' because same. And never has the cliché 'expect the unexpected' been truer than this year. I was watching the planes go by today wishing I could hop on one and go on an adventure when I realised that I could still 'travel' to places through the film and shows. Art truly is the gift that keeps on giving and it shouldn't take a pandemic to remind us of the many ways it enrich our lives.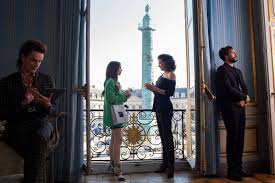 Crazy Rich Asians – just a warning though – this will make you crave for Asian food. We're not responsible for your immediate need to order everything from your local Asian takeaway after watching this.
Queen of Katwe – harrowing, inspiring, and an extremely underrated film. Queen of Katwe is a must watch if you haven't seen it yet! Though it might be dismissed as a 'heavy' watch when we're looking for a break from the horrors of the news, I think it's necessary viewing regardless. It's also the kind of film to watch at home while snuggled up under the covers.
Ibiza – Just in time for the warmer days! OK so maybe this Netflix film isn't the most groundbreaking watch but Richard Madden as an EDM DJ is the kind of escapism I need right now.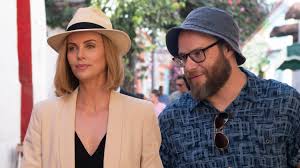 Long Shot – now this is what I call a rom com. It's no secret that Long Shot is one of my absolute favourite releases of 2019 and I love that they have reinvigorated the genre and flipped it on his head. Bonus points for all the travel that Charlotte (Charlize Theron's character) does on this too – a great way to 'travel' in a short amount of time.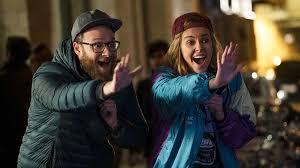 Emily in Paris – not gonna lie, this list was partly inspired by this new Netflix series. In a time where we are scrambling to find joy in the everyday, Emily in Paris has brought a bit of light relief (and an endless amount of hot takes on the internet). I don't know about you but I am booking a ticket to Paris as soon as I am able to. I am dreaming of croissants and walking down the streets of this dream city.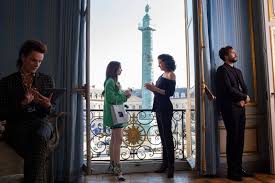 Lion – when this first came out, I watched it thrice at the cinema and ugly cried every single time. It is gut-wrenching and will break your heart. The kind of heartbreak that will stay with you for years. It is also Dev Patel at his finest! Enough said.
Comments
comments