Welcome to our new feature 'Something Good' where each month we will give you just that – content that's good for you, content about the good things happening, and just general chitchat that makes you feel good. Why? Because right now, when things feel so uncertain and scary, we believe it's imperative that we hang on to hope – to the good – to help us through.
So without further ado, here are some good things in April:
For the body: Les Mills classes on TVNZ On Demand
With the whole country in lockdown, some people are no doubt missing their gym and fitness routines. For some, going to the gym isn't just about exercising – it's also a chance to learn something new and to socialize with likeminded people who obviously share the same passion of being active. TVNZ has teamed up with Les Mills to bring some of their famous fitness classes On Demand for us to enjoy anytime. Break a sweat, grab your bubble buddies, and spend a bit of time moving your body.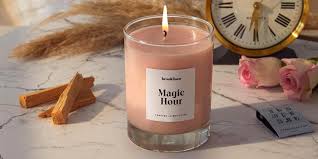 For the soul: Candle lit showers
Sure, it's tempting to skip the regular showers altogether while we're in lockdown. Why should we? It's cold outside and we're not sweating, we're not going anywhere, no one will even see (and smell) us… so why bother? Well all those points are strong but that doesn't mean we should stop with the personal hygiene during this time! Showers are therapeutic, don't you think? Even just a quick 10-minute shower does wonders for you. Want to take your shower sesh to the next level? I recommend diming/turning off the lights and lighting a scented candle. Instant spa! It's my favourite way to wind down the day after working from home and signals to my body that we are now in relax mode – it's important to have routines especially when you're working from home and your usual triggers aren't there like commuting/driving home from work. A candle lit shower does the trick! Just make sure to keep it away from anything that could catch fire!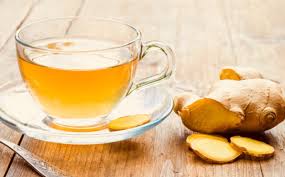 For the tummy: fresh ginger tea
My favourite way to end the day and relax before bed! Get a small piece of ginger – about the size of your thumb – peel and cut into small pieces, add to a pot of water, boil it in low heat (I like to boil it for ages and just keep checking it to make sure that there's enough water in the process) and let it release the ginger flavor. There's a reason why ginger is considered to be a super food because of its many healing properties. This tea is a good way to build immunity for these colder months, and it's a comforting drink to sip on while you're relaxing in the evening. Add a spoonful of manuka honey and a squeeze of lemon if you fancy!
For the mind: Free Ivy League courses
Want to keep your brain engaged and delve into your interests into a more formal way? A few Ivy League schools are offering some courses for free online so now is the perfect time to give those a try if you're up for it. They've got everything from poetry to marketing and even mythology! So if you're keen to go Ivy League this month, here's a list of the free courses: https://www.classcentral.com/collection/ivy-league-moocs
For the heart: Journal
I've always wanted to be the type of person who journals everyday, practices mindfulness regularly, and keep a gratitude list daily and this is something I've been actively working on for the past couple of weeks. This extra time in our hands can be overwhelming so I've found that spending 5 – 10 minutes in the morning just writing in my journal – no structure, spelling mistakes, incoherent thoughts and all – to be quite essential in keeping me sane. No one has to see your writing so there's no pressure. Plus you'll feel better, more centred, and ready to face the day after spending a bit of time gathering your thoughts.
Hope you enjoyed the first of our Something Good feature! In the genius words of national treasure Bic Runga: "Something good will come our way, maybe this good thing's gonna happen today."
Comments
comments