Happy Spring / September! I can't believe it's already the ninth month of the year… and what a crazy year it's been (I know 'crazy' is a huge understatement) – I hope everyone is keeping well and safe out there!
This month we share new music from NZ creative JessB, a new kiwi reality series to get in amongst and a few new tunes to add to your playlist.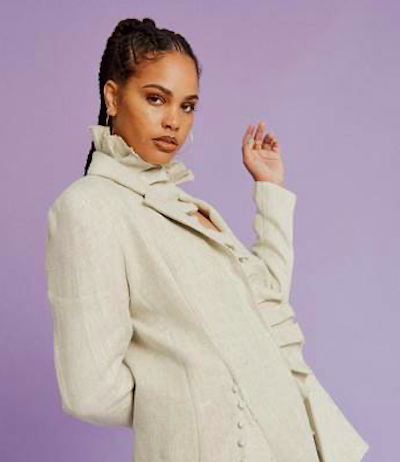 Music: JessB
New Zealand musical talent JessB has just dropped her new mixtape, 3 Nights In Amsterdam hot off the heels of her most recent single release Shut Up! JessB is a festival favourite for her upbeat stage vibe and this summer is set to be no different with confirmed New Years sets at Rhythm & Vines and Northern Bass. You can also catch JessB at her mixtape celebration shows in Auckland, Wellington and Christchurch next month and you should get ready to dance! 3 Nights In Amsterdam is out now on all streaming platforms.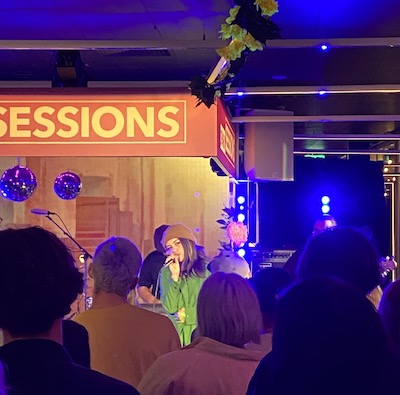 Travel: Post Lockdown 2.0
Just as kiwis were truly getting back into the swing of life with a bit of normality like we had pre-March of this year, Covid struck again in the community and Auckland was shoved back into lockdown for the rest of August. As I type this, it is Auckland's first day joining the rest of the country at Level 2 (well 2.5 really) and personally I can't wait for a time in the future where we can get back into supporting the local creative scene (hi Paige in the photo) but until then, now is a better time than ever to get out (safely, socially distanced and masked up) and support your local and favourite retailers, hospitality spots and community businesses… our small but mighty country is all in this together!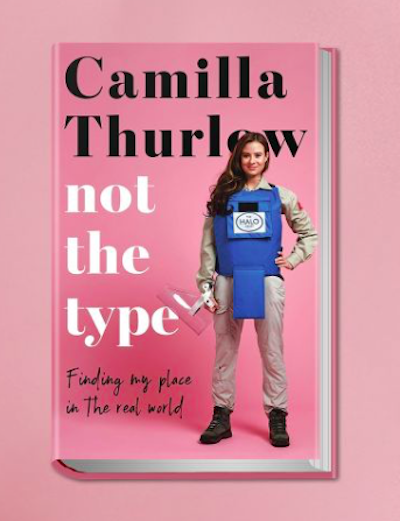 Book: Camilla Thurlow – Not The Type
Love Island UK favourite and TV star Camilla Thurlow has just released Not The Type: Finding My Place In The Real World. The best selling debut book aims to inspire to 'dare the seemingly impossible' with a 'script for living one's life to the full'. Camilla has a pretty extraordinary outlook the past few years as she is certified to find and destroy landmines that threaten livelihoods overseas (incredible!) and is currently expecting (almost ready to pop!) with her Love Island partner Jamie Jewitt. Camilla's debut memoir Not The Type is out now online in print copy and e-book.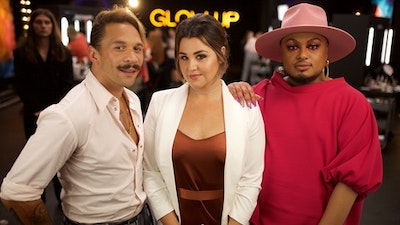 TV: Glow Up NZ
Glow Up NZ is the new reality kiwi series that needs to be added to your watch-list, stat. The series surrounds a group of kiwi MUAs (make-up artists) who get creative in competitive challenges each week that tests the limits of their art (the first three episodes are live and the talent is incredible!). The show is hosted by ZM's Megan Papas and judged by industry mentors Gee Pikinga (NZ Makeup Director for Maybelline NY) and Tane Tomoana (Creative Lead for Dry & Tea NZ & Aus). Catch up with the series now on TVNZ On Demand.


Playlist: I've been listening to…
Bigger by Stan Walker
Tick Tock by Clean Bandit & Mabel ft. 24kGoldn
Midnight Sky by Miley Cyrus
In A Dream by Troye Sivan
you broke me first by Tate McRae
Funny by Zedd & Jasmine Thompson
Mood by 24kGoldn ft. iann dior
Ice Cream by Blackpink & Selena Gomez
Holiday by Little Mix
Married in Vegas by The Vamps
Without You by TEEKS
Levitating by Dua Lipa ft. Missy Elliott and Madonna (The Blessed Madonna Remix)
Quote: Camilla Thurlow
Taken from her new best selling book Not The Type (as mentioned above, it's out now!):

"You can reinvent yourself, you can change, you can grow, you can regress, you can be any number of things at any particular time. Please give yourself permission to do that, and be equally as open-minded to others who choose to do the same. Because perhaps, with just a little more compassion and acceptance, we won't need to fit in to feel that we belong."
Comments
comments