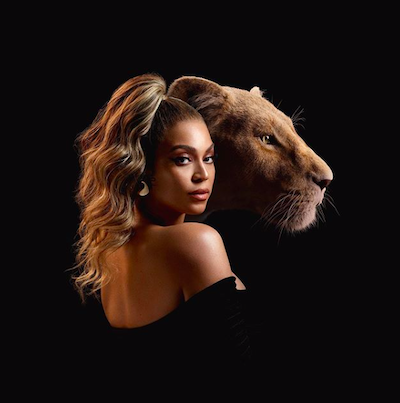 Happy New Year… well almost! As we round out 2019 and the decade… we take a look back at the artists we highlighted, music we listened to, places we added to our travel list and what we watched and read.
Music: JoJo, Mabel, Lizzo, The Veronicas and Drax Project 
2019 was another big year in music. This year we profiled JoJo re-recording her first two albums for her fans including her hit tune Leave (Get Out) and my fave musical twins The Veronicas had an epic comeback year (check out their new doco MTV series for the inside goss). We celebrated NZ Music Month in May and profiled kiwi lads Drax Project's global takeover with Abby Christo's release later in the year. We had Mad Love for Mabel and multi-talented superstar Todrick Hall, saw Pentatonix mentor girl group Citizen Queens who made waves with their female girl group mashup, country singer Maren Morris continued to make waves and British up-and-comer Hannah Jane Lewis impressed. Oh, and of course, because she's that b*tch, Lizzo rained at the top with Truth Hurts.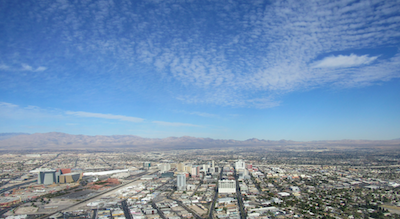 Travel: Las Vegas, Singapore, Australia, Europe and exploring our own backyard
Our travel list definitely grew this year as Crazy Rich Asians shone a light on Singapore on the big screen and we took a journey back down 2000's path to the Cheetah Girls film era for Barcelona inspiration and then Lizzie McGuire's days for Rome. Our friends across the ditch made the list with Australian hotspots Sydney and Melbourne. We explored our own backyard with adventures to thrill in Rotorua and art, sun and beachside in Matakana. Las Vegas (even if you've been there before like me!) and New Orleans (I've been watching NCIS: New Orleans ha) were added to the list and now there's a lot more pins on the map.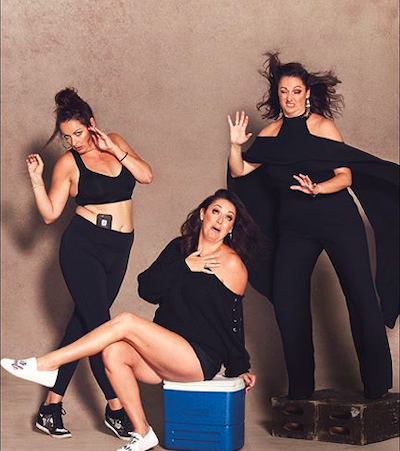 Books: Celeste Barber, Tiffany Haddish, Mark Manson and Matilda Green 
There were many different reads this year, from female comedians to female girl bosses to the new Mark Manson book Everything is F*****, a follow on from popular read The Subtle Art of Not Giving a F*ck. Australian funny woman Celeste Barber added author to her CV with Challenge Accepted! American comedians Tiffany Haddish and Chelsea Handler also put pen to paper with Love Island alum Dani Dyer penning What Would Dani Do. Girl bosses Rachel Hollis released Girl, Wash Your Face while Jaclyn Johnson's WorkParty hit the shelves. Internet sensations The Try Guys and Humble The Poet created books for their fans as kiwis Karin Horen and Matilda Green gave followers a new insight into their lives with their recent book releases. Summer reads anyone?


Film/TV: Captain Marvel + Avengers, Disney's The Lion King, Pretty Little Liars & Hawaii Five O
Disney kicked the year off on a high with Mary Poppins returning to the big screen in the form of Emily Blunt followed by more action remakes in Aladdin and The Lion King with much anticipated sequel Toy Story 4 joining the list. Disney wasn't the only one making waves with Brie Larson as Captain Marvel and the last Avengers' End Game amongst others. Powerful flick The Hate U Give also made our must watch list. On TV, Pretty Little Liars had a new show titledThe Perfectionists and a kiwi star joined the main cast in big American series Hawaii Five O. As the year drew to a close we celebrated early with Last Christmas in cinemas with the stars all out in December blockbuster Cats!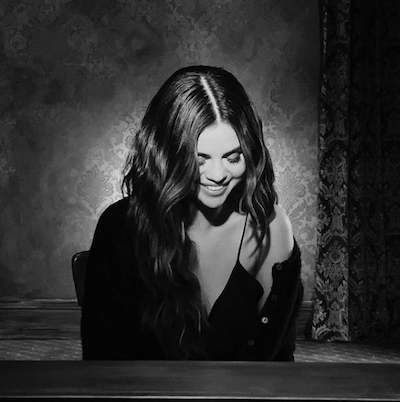 Playlist: Some of our 2019 faves… 
* Lose You to Love Me – Selena Gomez
* 7 Rings – Ariana Grande
* Dancing with a Stranger – Sam Smith & Normani 
* Lie to Me – 5 SOS ft Julia Michaels 
* Sucker – Jonas Brothers 
* I Don't Belong In This Club – Why Don't We & Macklemore
* Don't Call Me Up – Mabel
* Think of Me – The Veronicas 
* Talk – Khalid
* Waiting for Love – Openside
* Me! – Taylor Swift ft Brendon Urie 
* Kill This Love – Blackpink 
* SOS – Avicii ft Aloe Blacc 
* Bad Guy – Billie Eilish 
* I Don't Care – Ed Sheeran & Justin Bieber 
* Truth Hurts – Lizzo
* You Need to Calm Down – Taylor Swift
* Señorita – Shawn Mendes & Camila Cabello 
* The Greatest – Six60
* 100 Thousand – Navvy 
* f*ck, i'm lonely – Lauv & Anne-Marie
* Love Me Now – Sachi 
* Dance Monkey – Tones and I 
* Slide Away – Miley Cyrus
* Nice to Meet Ya – Niall Horan
* Don't Start Now – Dua Lipa
* Graveyard – Halsey
* Raising Hell – Kesha ft. Big Freedia 
* Sunday Morning – Mitch James 
* Legends – Now United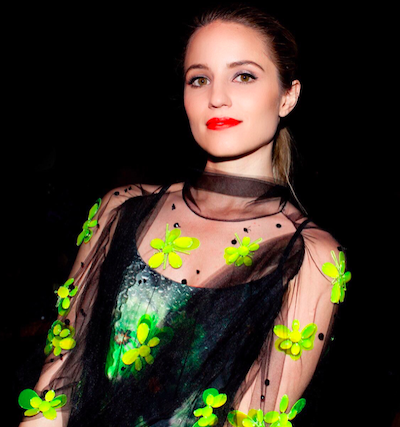 Quotes: Oprah Winfrey + Dianna Agron
Two of my fave quotes I stumbled upon this year were from TV queen Oprah Winfrey and actress Dianna Agron.

"Passion is energy. Feel the power that comes from focusing on what excites you." – Oprah Winfrey

"Laughter is key. Dancing a must. Because oh, how we do love both things! But most important, possess the ability to present, be true to your deepest wishes, intentions. Do good unto others, to yourself. Being true to yourself is one of the greatest attributes. Happiness ensues. Be present. Be kind. Be patient. Be honest. Find moments to be silly. The results will always be rewarding." – Dianna Agron
Comments
comments