Happy May! It seems to have started feeling a bit cold around here and while Summer may be well and truly behind us, the pre-Winter season is set to still have loads of fun on offer.
This month we round up local acts for NZ Music Month, check out the activity offerings in May (get ready to laugh with the rad NZ Comedy Fest line-up), RuPaul has officially hit downunder and Australian superstar Delta Goodrem releases a special book to accompany her upcoming record.
Music: NZ Music Month
It feels like a bit of a special NZ Music Month this year as due to COVID last year we didn't get to go out and celebrate local music like this so make sure you take up this opportunity and get amongst it. This year's NZ Music Month theme is Access All Aotearoa – there is loads of live gigs up and down the country – there is something for everyone, head to https://www.nzmusicmonth.co.nz for listings. This is also a great time to head onto where you stream music like Apple Music or Spotify and hit play on local artists playlists to support in more ways than one, and who knows you may find a new favourite!


Travel: What's on in May
Alongside the stream of local music gigs across the country, the NZ International Comedy Festival's 2021 season is in full swing in Auckland and Wellington this month with loads on offer to tickle your funny bone including the likes of Urzila Carlson, Guy Williams, James Roque, Angella Dravid (pictured), Michele A'Court, Brynley Stent and Tom Sainsbury on the line-up. The Auckland Writers Festival also rolls into town later this month and if you haven't already, get along to the Van Gogh Live exhibition and Happy Place experience are on now at Spark Arena for a limited run (ends soon!). 
Book: Delta Goodrem – Bridge Over Troubled Dreams
Australian musical superstar Delta Goodrem is taking her next album release to new heights with the upcoming release of Bridge Over Troubled Dreams. The book, Delta's first, will intimately feature behind the scenes of creating her upcoming (sixth!) record and what went into making the tracks including the truth and inspirations behind them. Accompanied by personal candid photos, the book speaks to Delta's family, highs and lows and "how she uses lessons learned to drive herself forward". Bridge Over Troubled Dreams which will be a fan must, is available to pre-order now with the release set for May 14th.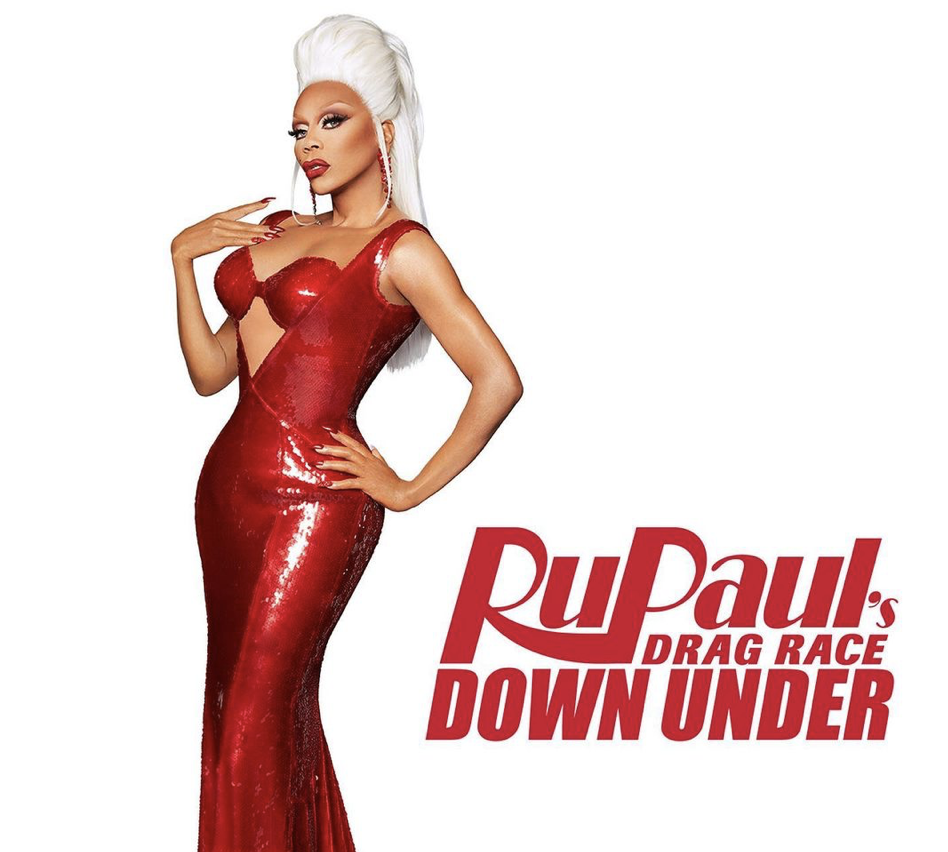 TV: RuPaul's Drag Race Down Under 
The highly anticipated downunder version of RuPaul's Drag Race has arrived! RuPaul is joined by Michelle Visage and Aussie comedian Rhys Nicholson. The show ended up filming on Aotearoa soil after issues with Australia so this series is even more special being shot locally! You can catch drag queens from here and across the ditch compete for the first ever downunder title. The first episode is streaming now on TVNZ On Demand and even includes a cameo from local creative legend Taika Waititi. 


Playlist: I've been listening to…
Amy Shark by Amy Shark
Life of the Party by The Veronicas ft. Allday
deja vu by Olivia Rodrigo
Loving Me by Janine
Drive Slow by Rei
You by Troye Sivan, Tate McRae & Regard
Take It Slow by Abby Wolfe
Your Power by Billie Eilish
Slow Down by LA WOMEN
She Said by Harper Finn
Confetti by Little Mix ft. Saweetie
Met Him Last Night by Demi Lovato ft. Ariana Grande
Save Your Tears (Remix) by The Weeknd & Ariana Grande
Sabotage by Bebe Rexha
Anything Before You by Foley
On The Ground by Rosé
Quote: @drjuliesmith
Dr Julie Smith is a psychologist who shares mental health messaging online (a great person to follow) who recently posted these reminders of 'things to stop apologising for' which are very simple but easy to forget –
1. How You Feel, 2. Your Opinion, 3. Having Needs, 4. Your Success and 5. Taking Up Space.


Comments
comments