I watched the trailer for new film Finding You and I can say that I was instantly sold on the accents and the use of One Direction in the soundtrack (big ticks in my book!). The flick is based off the best-selling novel There You'll Find Me by author Jenny B. Jones. This film adaption has a great line-up including Shadowhunters Katherine McNamara, Chilling Adventures of Sabrina's Jedidah Goodacre and Rose Reid.
Finding You follows Finley Sinclair (Rose Reid), a New Yorker who packs up and travels to Dublin, Ireland for a college semester abroad after an ill-fated violin audition — what could happen? Well, after coincidentally (well as coincidental as a drama-romance film storyline!) bumping into big-time actor Beckett Rush (a.k.a Jedidiah Goodacre) on that flight, Finley's (played by Rose) overseas journey takes a turn that she could have never predicted.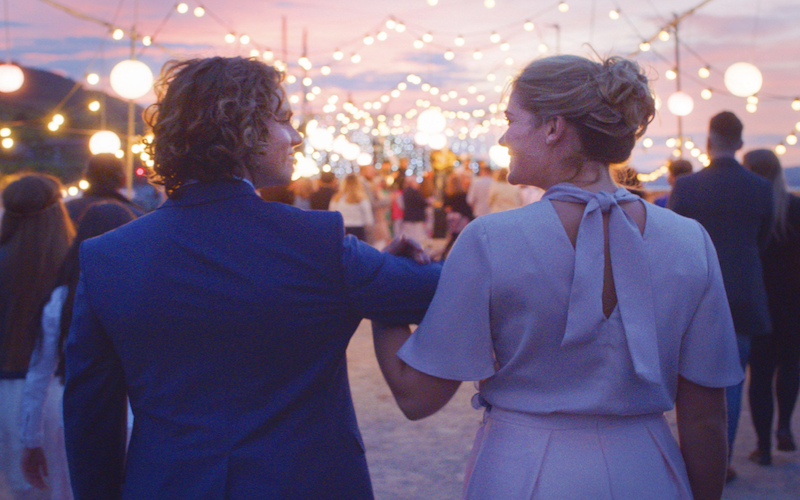 Finley may have been a bit lost in New York but this new adventure in small-town Ireland turns out to be just what she and her future musical career needed. The host family actually hosted Finley's late brother previously and with the find of her late brother's 'lost' journal plus the challenging assignment from her new college, Finley embarks on a different path, one that definitely in the end was good for the soul.
Along the journey Finley showcases reminders of good life lessons, specifically in not judging a book by its cover and also taking a step out of your comfort zone – I doubt she would have imagined her college semester abroad would have included helping a famous actor on a medieval fantasy blockbuster shoot or being in a somewhat love triangle with that actor and his co-star (and 'fake/just for PR' girlfriend) Taylor Risdale (played by Katherine McNamara).

The film is an easy-to-watch romance story that is a nice little mixed bag, I enjoyed it and I think you will too – you could grab your pals and some snacks, head along to your local cinema and catch Finding You on the big screen now.
Comments
comments