It's March! It hasn't been the start to the month that many of us anticipated but here we are so we've just got to make our way through it as best as possible! Remember to reach out to others (we also have great free 24/7 helplines here in NZ) if you are in need of support.
This month we round up new music from all over the globe, Love Island host Laura Whitmore's new book, the Britney Spears documentary everyone is talking about and a quote you need to read.
Music: Anne-Marie
UK powerhouse Anne-Marie needs little introduction with multiple tunes across global charts and also fills her time as one of The Voice judges. She's back starting 2021 with a bang – collaborating with Digital Farm
Animals and KSI on Don't Play (it's a banger FYI). I remember seeing Anne-Marie on stage at Spark Arena around two years ago (when the borders were open and we had international artists visit for concerts!) and I was in awe of her talent, she sounded epic live. She also recently released a documentary special online,
Music & Therapy – How to Be Anne-Marie, I highly recommend checking it out on Anne-Marie's YouTube.


Travel: March festivities
Well the current circumstances have thrown a spanner in the works but holding on to the hope we will be able to still enjoy some outside activities later this month, there is a lot on the horizon including Auckland Arts
Festival, L.A.B and friends at Mt Smart Stadium, sports games up and down the country, and local creative and hospitality events. For now, since we are indoors – you could make your own mini events, whether it's a 'cinema' night at home with the best snacks, jumping on Zoom/video call for a fun quiz night with friends or having a 'spa' day remotely, you can still have inside Level 2/3 appropriate fun!
Book: Laura Whitmore – No One Can Change Your Life Except For You
You may recognise bubbly Laura Whitmore from her TV hosting gig on the recent Love Island UK series or from her radio hosting gig, she also is a Unicef Goodwill Ambassador, a new mother-to-be and now the author of No One Can Change Your Life Except For You. Through her journey so far Laura has learned that
'optimism, self-belief and learning to accept yourself, will bring you more than anyone else can ever give you.' Laura gives readers an open look into her experiences and struggles including heartbreak, body image and insecurity – No One Can Change Your Life Except For You empowers people with how to be the hero of their own lives, it is out this week.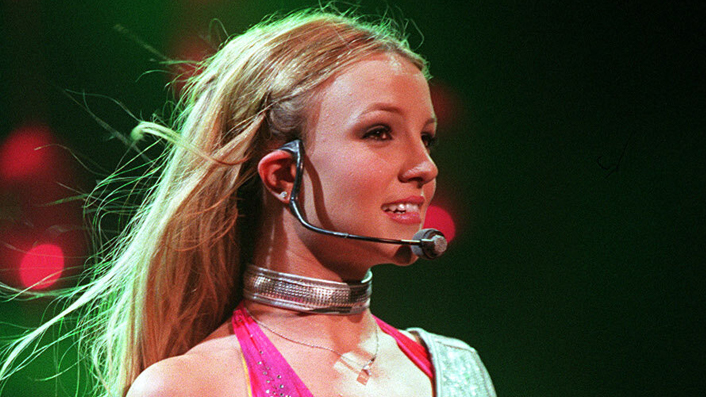 Film: Framing Britney Spears
It's the documentary that has been a topic of conversation since the release a few weeks ago of the New York Times produced piece. Framing Britney Spears delves into the court-sanctioned conservatorship that well-known pop star Britney Spears has been stuck in for 13 years, primarily at the hands of her father. The 
documentary comes in the time of the 'Free Britney' movement and is a totally powerful must-watch, for NZ fans they can stream the film on ThreeNow. (Imagery from Flicks)


Playlist: I've been listening to…
Remember That Night? by Sara Kays
Heatwaves by Glass Animals
Higher by Clean Bandit ft. iann dior
Take Me Back by Sachi
Better Than Love by Foley
All She Wrote by Six60
Cover Me in Sunshine by P!nk & Willow Sage Hart
Runaway by AACACIA
Good Times by RIIKI
What Other People Say by Sam Fischer & Demi Lovato
We're Good by Dua Lipa
Love Story (Taylor's Version) by Taylor Swift
Carried Away by Surf Mesa & Madison Beer
JPA989 by Thomston
Overdrive by Conan Gray
Drivers Licence by Olivia Rodrigo
Quote: @jessrachelsharp
The current climate is challenging and continues to be frustrating, devastating and life changing so it is
completely understandable if you are not feeling your best – it is ok to focus on your own health and also reach out for help, you are not alone. This quote I saw pop up from Jess Sharp really spoke about the current times.
"I know you feel like you have lost everything. That your whole life was anchored to a world now stripped away, the rug pulled firmly from beneath your feet. I know that it hurts, that you feel so lost. Please remember this – the pain you are left carrying is not deserved. This ache will ease as each day passes and you will find happiness again. Light and warmth are waiting in the most unexpected places and a future filled with hope and promise forever softly calls you. There is no rush to answer, but know and trust that it is there, waiting and it will always have a seat saved for you."


Comments
comments