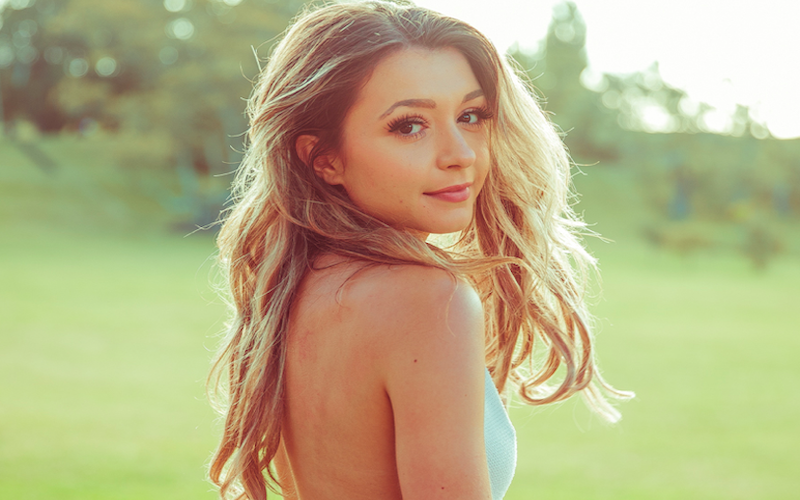 We sat down with 21 year old Auckland-based singer-songwriter Abby Christo ahead of the release of her new single, Body Language to talk her new solo music journey, writing songs in the car and her XFactor highlight. 
Tell us about your upcoming new music…
It's honestly like I've opened up my diary and let you read it, which is petrifying but I wouldn't have it any other way. It is so honest and real. I love storytelling and song writing is such a nice way for me to express how I'm feeling. 
You first burst onto the airwaves as part of a XFactor duo, Mae Valley – what is your favourite memory from that journey?
On XFactor I would say getting to live each week prepping for the live performance. From stage rehearsals to recording to styling, it was so much fun having a different project to work on each week. Post XFactor, definitely the Mae Valley tour. There has not been a more special moment than seeing people in the audience singing every word to the songs we wrote.
What has the recording process been like for solo project rather than duo music?
At first it felt so strange because I had been recording as a duo for two years straight but now I love how much creative freedom I have and songwriting has become my favourite thing to do so I really look forward to getting into the studio and pouring all of my good and not so good feelings into a song.
Where is your favourite place to write songs and where do you find inspiration from? 
My favourite place would be in my car. I love to come up with melodies and lyric ideas while I'm driving. I also love to park up somewhere pretty and write down lyrics. It's a nice change from my apartment or the studio.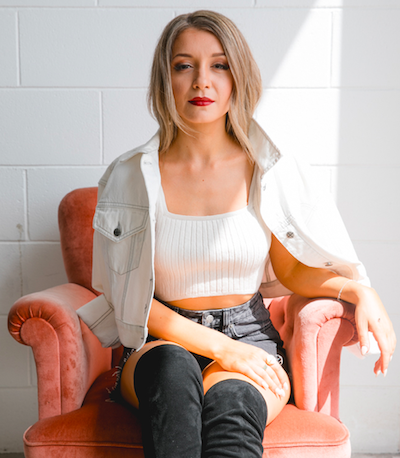 Who would you love to collaborate with – local and/or international?
I have so many! I have always wanted to work with LANY or The 1975. Locally I would love to work with some DJs – or I might have already…

Where would be your dream place to perform / do a tour?
Dream place – Coachella! Tour – all over Europe.

If you took a look back at your schooling years, did you do any activities or subjects that have led you to this path?
I actually loved roller skating! Which has nothing to do with singing but I really enjoyed the freedom it gave me. I took music lessons but was always more eager to play live outside of school.
If you were to tip out your hand bag / beauty bag – what would we find?
If you tipped out my handbag you would find obviously my keys, phone and wallet but also guitar pics, something with peppermint because it clears my voice, moisturiser and I always seem to have way too many pairs of earrings in my bag!
Best advice you've ever been given (personal/professional)?
Professional – When one door closes, it's making way for a better one to open. Mum used to say this to me growing up and I never really understood it until it started happening. 
Personal – Being kind is so much easier than being mean. Always. 
Abby Christo's new single Body Language is out now and after 500,000 streams (and counting) on her previous single Kiss Me into Monday, it is easy to see this is just the beginning of something special!