Flavour: Molten Chocolate pudding recipe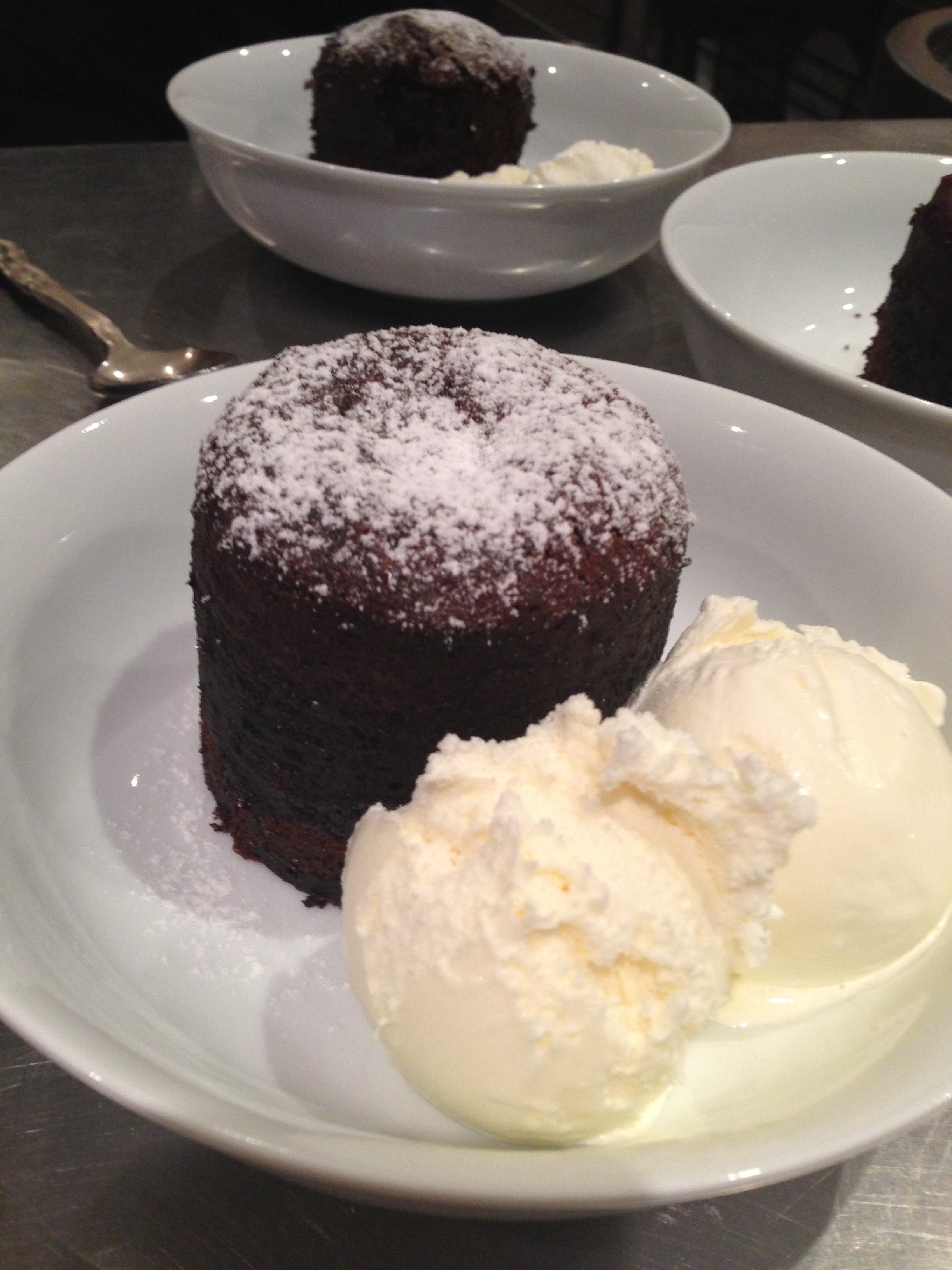 This dish has been on the menu at Euro for as long as I can remember and is my favourite part of dining.
The great part about this dessert is that it can be made in advance and kept in the fridge or freezing until you are ready to serve. I would alter the cooking time if you are going to leave them in the fridge over night to around 13 minutes. An easy dish to impress your friends with!
INGREDIENTS
5 eggs
5 yolks
1/3 cup sugar
250g dark chocolate (at least 72% cocoa solids)
250g butter, plus extra for the moulds
3 tbsp flour
2 tbsp cocoa powder
icing sugar for dusting
METHOD
Using an electric beater, whisk the eggs and yolks with the sugar until thick and pale.
Melt the chocolate and butter in a double-boiler or in a stainless steel bowl over a saucepan of boiling water, stirring constantly to prevent burning. Fold the melted chocolate mixture into the egg mixture until combined and of an even consistency.
Sift the flour over the mix and fold in until completely incorporated with no lumps. Transfer the mixture to a piping bag and place in the refrigerator until firm.
Butter 6 baked bean cans (or dariole moulds), lightly dust with cocoa powder and place on a tray or baking paper. Once the mixture is firm, pipe into the moulds, then refrigerate until set.
Preheat the oven to 185°C. Place the chocolate puddings on an oven tray and bake for 16 minutes. Remove from the oven and, very importantly, allow them to stand for 3 minutes before turning them out, to avoid cracking. Turn out the puddings onto individual plates and dust with icing sugar.
This recipe is from Simon Gault's book, Homemade.
Comments
comments
I'm Albie. I am a full time Sports Manager, part time student, spare time baker! I love cupcakes, home-style cooking and writing articles for my bestie Kimberley.