Happy February?! Phew, second month into the new year already – it doesn't quite seem real does it!
This month we look at female driven projects including new music from Meghan Trainor, an all-women lead blockbuster hitting screens this week, Jessica Simpson's book and some new tunes to add to your playlist.
Music: Meghan Trainor
After releasing new tune Wave late last year, Meghan Trainor has released her anticipated Treat Myself album with a celebratory Carpool Karaoke ride with James Corden and none other than Dr Phil! She also dropped the music video for Nice To Meet Ya, featuring Nicki Minaj (it's a good one). Meghan has been busy recently taking a coaching seat on The Voice UK after lending her expertise to The Four and releasing The Love Train EP early in 2019. Hoping the All About That Bass hitmaker will include down-under on her next world tour.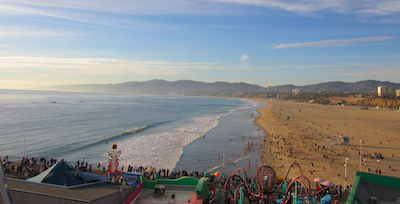 Travel: Los Angeles 
I don't know if it was the recent In-N-Out Burger Auckland Pop-Up or the fact it was so hard to get back into the work grind after the mini-break over Christmas that had me looking at travel for 2020. I've been to Los Angeles once before years ago and have wanted to re-visit ever since – it's also a good step off point as there's a non-stop directly from Auckland. I just generally loved the vibe and want to have more of an explore around – there's always so much on over there, I even met Anna Kendrick in a book store… Pictured is Santa Monica Beach from our first day there, a good first impression you could say! 


Book: Jessica Simpson – Open Book
Jessica Simpson has been a household name for years, known for her fashion line, music and entertainment projects. Now she can add author to the list as she releases Open Book this week which has Jessica's stories and intimate struggles, showcasing her humour and authenticity.
Jessica also shared with her social media followers the reality of signing books, that she had to bandage her fingers in the lead up to the launch date and a snapshot of her recording the audio book which goes with the music that is being released alongside it, calling it "one of the most purposeful experiences of my career." Open Book is out on the 4th online and in stores.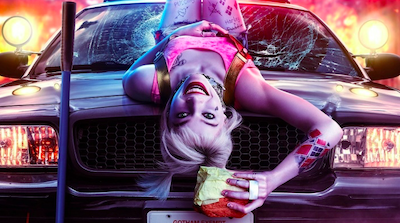 Film: Birds of Prey
Coming to cinemas later this week, Margot Robbie reprises her role as Harley Quinn (as previously seen in Suicide Squad). Birds of Prey (and the Fantabulous Emancipation of One Harley Quinn) which perhaps has the longest film title I've seen in a while, is written and directed by women with Robbie leading a cast that includes Ali Wong, Mary Elizabeth Winstead, Jurnee Smollett-Bell and Ewan McGregor. Catch the crew on the big screen as they join forces up against a crime lord in Gotham City.


Playlist: I've been listening to…
* Say So – Doja Cat
* Nice To Meet Ya – Meghan Trainor ft Nicki Minaj
* Good Reasons – Jon Lemmon
* Rare – Selena Gomez
* What A Man Gotta Do – Jonas Brothers
* Physical – Dua Lipa
* Anyone – Demi Lovato
* Two of Us – Louis Tomlinson
* Kissing Other People – Lennon Stella
* Relax – Drax Project


Quote;
I saw this quote and thought it was the perfect one to share for right now and to remember anytime: "Do not regret growing older. It is a privilege denied to many."
Comments
comments