Happy August! July's arctic blasts still seem to be lingering a bit but I think I can see Spring on the horizon!
This month we round up new music from Lorde, a book about Humanism, Marvel's Black Widow finally hits the big screen and some new tunes for your playlist.


Music: Lorde
It's Lorde album month! Lorde a.k.a Ella needs no introduction and can now also add Hot Sauce Expert to her flowing CV after nailing her recent Hot Wings episode! Lorde's recent release Stoned at the Nail Salon which followed her album title track Solar Power gave a taste of what her forthcoming record could entail. Music fans were so excited about Lorde's first fresh music release after 4 years that it garnered over 30 million streams in the first week – August 20th definitely couldn't come soon enough! Also if you haven't already, I highly recommend signing up to her mailing list for creative & thoughtful e-newsletter bursts from the talented woman (Lorde) herself. (Image @lorde)


Travel: NZ spots
I recently travelled to Wellington for work (something I haven't done since pre-COVID) and as we took the 'scenic route' into town, it reminded me how beautiful NZ is and what we have at our fingertips, even with our borders continuously closed there is so much to experience right here on home soil. Whether you're trying new food in Auckland during August's Restaurant Month 2021, taking in the sights at events like the Hawke's Bay's Light & Fire Festival, catching weekend sports and creative activities, or taking a much-needed roadtrip (or even a staycation!), August has the recipe laid out to be a good one!


Book: The Little Book of Humanism
I'm one to admit I need to make more time for reading and I'm also trying to make an effort to turn to something else like a book instead of electronics in the evening – I was gifted The Little Book of Humanism by Andrew Copson and Alice Roberts and I'm loving it. It's not your average book, rather a collection of quotes, bits of writing and poetry all surrounding humanist wisdom. The short bursts of information is a refreshing way to read and it's made me think and reflect – if you're looking for something new and different to read, this could be it – it's available online and in book stores. (Image – Hachette AU)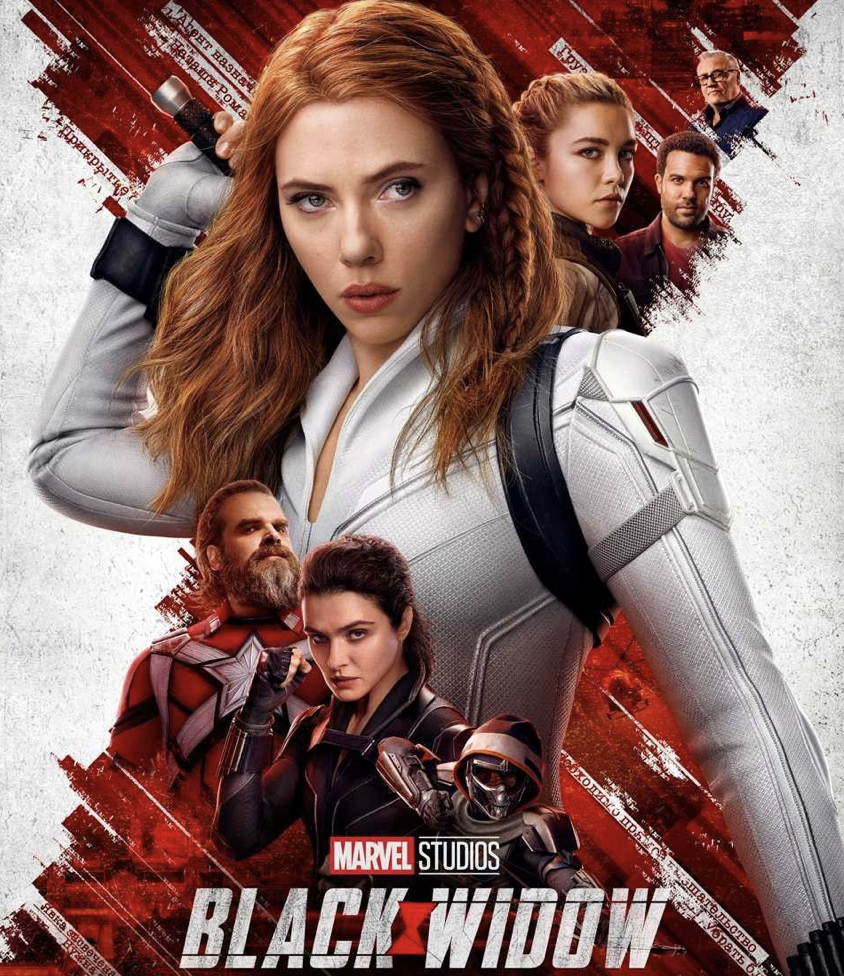 Film: Black Widow
The much anticipated (especially after the release was continuously delayed for over a year…) newest arrival to the Marvel franchise has finally hit screens, Black Widow is led by females both on-screen and also behind the screen with Australian-born Cate Shortland directing and the incredible Scarlett Johansson in her Black Widow role. She is joined by the likes of Florence Pugh, David Harbour, Rachel Weisz and Ray Winstone in a story set following the events of Captain America: Civil War. Black Widow, which Time Out Magazine called "a satisfying mix of muscle and emotion" is surely one to be experienced on the big screen, it's in cinemas now. (Image @black.widow)
Playlist: I've been listening to…
* Kiss My (Uh Oh) by Anne-Marie & Little Mix
* Remember by Becky Hill & David Guetta
* Memory by Kane Brown & blackbear
* Domino by Pacific Heights ft. Foley
* Don't Go Yet by Camila Cabello
* Goodbye by Paige
* Stoned at the Nail Salon by Lorde
* Industry Baby by Lil Nas X & Jack Harlow
* Might Just by CHAII ft. Kings & eleven7four
* Psycho by Maisie Peters
* Dumb Love by Mimi Webb
* Stay by The Kid LAROI & Justin Bieber
* Black Hole by Griff
* Symptomatic by Peach PRC
* People Watching by Conan Gray
* Working by Tate McRae & Khalid
* Heartbreak Anthem by Little Mix, David Guetta & Galantis


Quote: @voicesofhope 
I'm a big fan of quotes (if you couldn't tell by this segment of this monthly series) and this past weekend the organisation I work for (a mental health charity) had a 'Messages of Hope' wall at an event for people to leave their favourite quotes, I wish I could share them all but two of my favourites were "you've already made it through 100% of your worst days" and "you belong in every room you walk into". Highly recommend having your own quotes up where you can see them
(we utilised Post-It notes!). 
Comments
comments