(Gluten free, vegan)
We love pancakes in my whānau! However, this month I am trying to reset and eat a little less sugar and up my protein intake. This pancake recipe is a perfect way to start the day and is very easy!
Makes two large pancakes
1 banana
½ cup oats
1 scoop of your favourite plant based protein powder
1 egg
Pinch of cinnamon
Put all of the above into a nutribullet or blender. Blend until smooth.
Check the consistency and add a little milk (regular or plant based) if required to thin the batter. You are after a thickshake consistency.
Heat a fry pan over medium heat with a dash of oil
Pour half the batter into the fry pan and cook on one side for approximately 2 minutes, then turn and cook on the other side for about 1 minute (or until golden Brown on both sides).
Serve with yummy toppings like sugar free maple syrup, coconut yoghurt, fruit, nuts, seeds etc…!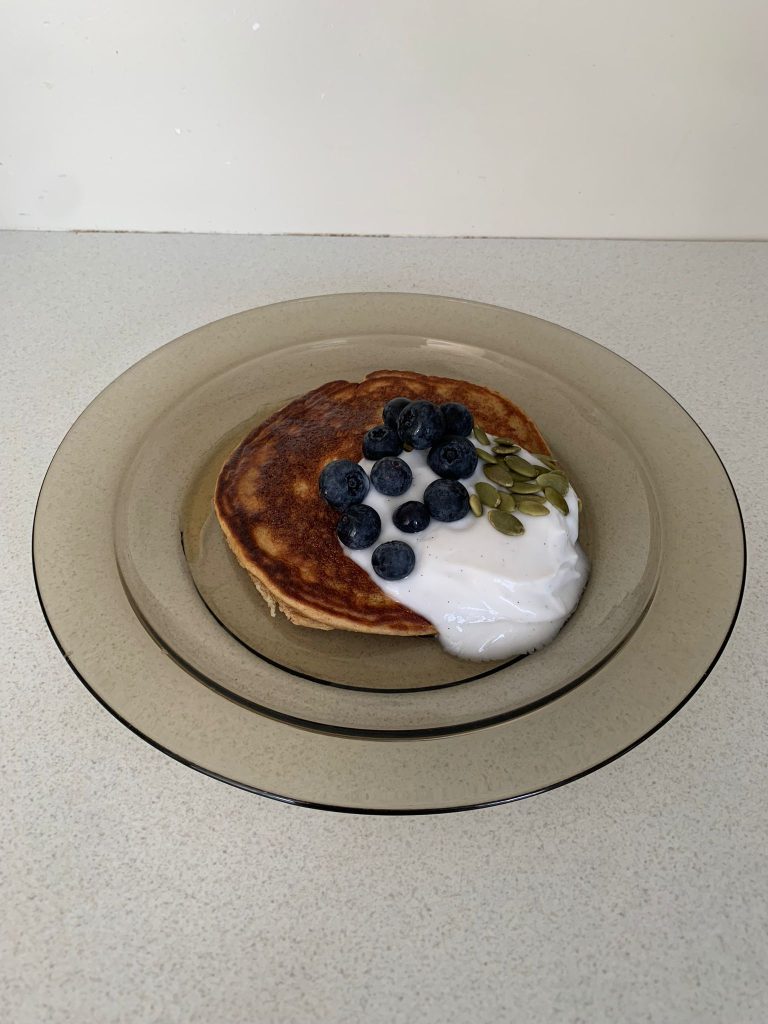 Enjoy,
Love Albie
x
Comments
comments