Wowee we did it, we made it to the last month of 2021 and who would have thought it would have gone this way – Summer is around the corner though so some sunshine to look forward to these holidays!
This month we round up the 2021 Aotearoa Music Awards finalists, shopping at local markets these holidays, activist Glennon Doyle's new book, heading back into the cinema and new tunes for your playlist.


Music: Aotearoa Music Awards finalists 
It's Aotearoa Music Awards season! Normally a November event (but COVID derailed those plans a little), the celebration evening of local music and its creatives is almost here. There are 36 finalists across 15 categories this year including Troy Kingi, TEEKS, L.A.B, Harper Finn, Lorde, BENEE and Rei with Foley's first Tūi nom's in the mix. This is also the perfect time to add some local tunes onto your playlists for Summer and discover what's fresh – you never know who you'll find and vibe to! This year's award ceremony (when it goes ahead) will be screened on TVNZ so everyone can get amongst the goodness. Image @aotearoamusicawards


Travel: Christmas markets
As Christmas is just around the corner, why not head out to your local Christmas market and pick up some locally made products! The holidays are the perfect time to grab bits and bobs while supporting small businesses – especially after the last few months we've had! It's also usually a good excuse to get amongst some local treats and get some unique gifts – I know personally my family doesn't really do 'gifts for the adults' but last year I got everyone some chutneys and jams from a local seller at a market and they went down a treat! Image @heartofthecity


Book: Get Untamed by Glennon Doyle
A post from author and activist Glennon Doyle's Instagram ended up on my explore page and I'm so glad it did – "how to quit pleasing and start living" is the tagline for her Get Untamed: The Journal which she has just released comes off the back of her New York Times bestseller Untamed. The interactive book promises to be a "guide to discovering and creating the truest, most beautiful lives, families and world we can imagine". The book from which the journal comes from has praises from the likes of Tracee Ellis Ross, Kristen Bell and Adele with Adele calling it "a book that will shake your brain and make your soul scream" – summer read sorted! Image @glennondoyle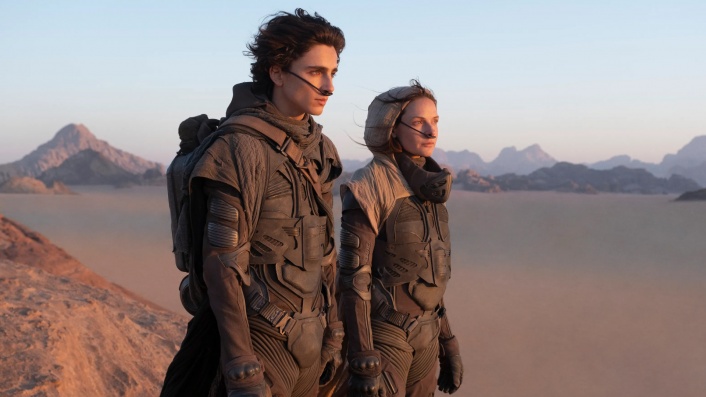 Films: December's cinema releases
I'm based in Auckland so I'm glad the cinemas are now finally allowed to open so we can join the rest of the country in some big screen action! December also has a number of films to get amongst including Dune starring Timothée Chalamet and Zendaya, Sandra Bullock in The Unforgivable and an all-star cast (Meryl Streep, Leonardo DiCaprio, Jennifer Lawrence and Cate Blanchett) in Don't Look Up. I'm all for soaking up the sun during the Summer season but I also do love the option of an air-conditioned cinema alongside good snacks when the humidity outside gets a bit much! Image from Flicks
Playlist: I've been listening to… 

* No by Little Mix
* All Too Well (10 Minute Version) (Taylor's Version) by Taylor Swift
* ABCDEFU by GAYLE 
* Complacent by Cassie Henderson
* Happier Than Ever (Edit) by Billie Eilish
* Falling Backwards by SACHI
* Cut You Off by Little Mix
* Soul Food by Niko Walters 
* Always Been You by Jessie Murph 
* Easy On Me by Adele
* Trash by Little Mix
* Ghost Town by Benson Boone
* I Bet You Think About Me (Taylor's Version) by Taylor Swift ft. Chris Stapleton
* Better Days by NEIKED, Mae Muller & Polo G
* Love Back by Why Don't We
* Money by LISA


Quote: @morganharpernichol
Morgan completely gets it especially because this time of year can be busy and overwhelming let alone during a pandemic, here's her reminders for the month which I love. 
Comments
comments