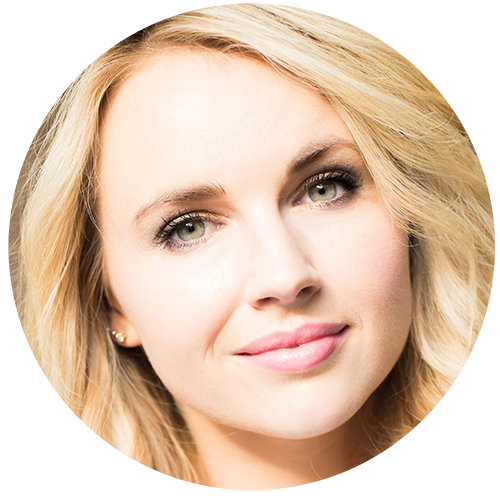 Kimberley Crossman is a Kiwi Actress, Author, Producer, Writer and Presenter. She also happens to be gunning for total world domination. She's likely to do it, too, given her wide array of talents and fearlessness that knows no bounds. Her current undertaking? The American entertainment industry.
Kimberley began laying the bricks she'd need to build her ever-growing career starring as Sophie McKay on "Shortland Street;" a popular TV program which airs in New Zealand, Australia and the UK.
Since then, Kimberley has been splitting her time between Los Angeles and New Zealand working on shows in both countries working with the likes of Kevin Connolly, Steven Fry, William Shatner and Joel McHale to name a few. The focus is primarily on comedy at this stage and the goal is to create a single camera comedy that she will also star in.
In addition to her acting prowess, Kimberley is an accomplished host, presenter, and radio personality.  Her newest hosting job in America is working with the AfterBuzz TV Network, created by Maria Menunos & Kevin Undergaro. There Kimberley hosts the after show for "Saturday Night Live,"
For Kimberley, success means nothing if she isn't able to inspiring others to be their most authentic selves and pursue their dreams. Her passion for inspiring others lead her to write her first book, "Love YOU: Be Your Best, and Live Your Dreams," published by Penguin New Zealand, in 2013.
Kimberley is currently training at The Groundlings Theatre, a prestigious comedy school in Los Angeles, home to such veterans as Will Ferrell, Kristen Wiig and Melisa McCarthy. She performs stand up comedy at The Second City, and has several comedic sketches on FunnyOrDie and Whohaha.
.