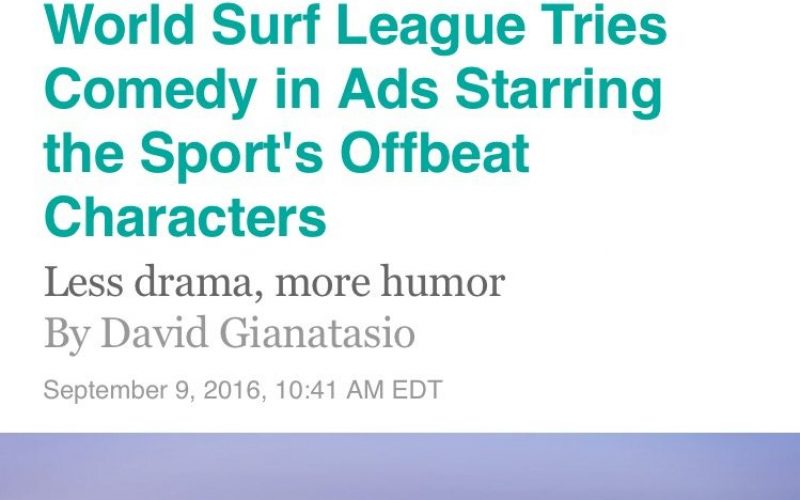 Earlier this year I joined the Zambezi-LA team to write for World Surf League.
Stoked to get my first commercial writing credit featured in AdWeek!
Here are the first 7 of the commercials we have rolled out.
http://www.adweek.com/adfreak/world-surf-league-tries-comedy-ads-starring-sports-offbeat-characters-173377
Stabmag also joined the hype – http://stabmag.com/stabcinema/wsl-does-self-deprecating-humour-surprisingly-well/
As a writer, surfer and comedian, this was a pretty amazing gig. #dreamjob
Hope you like them!
Check out some of the other amazing work from Zambezi here – http://zambezi-la.com
Comments
comments