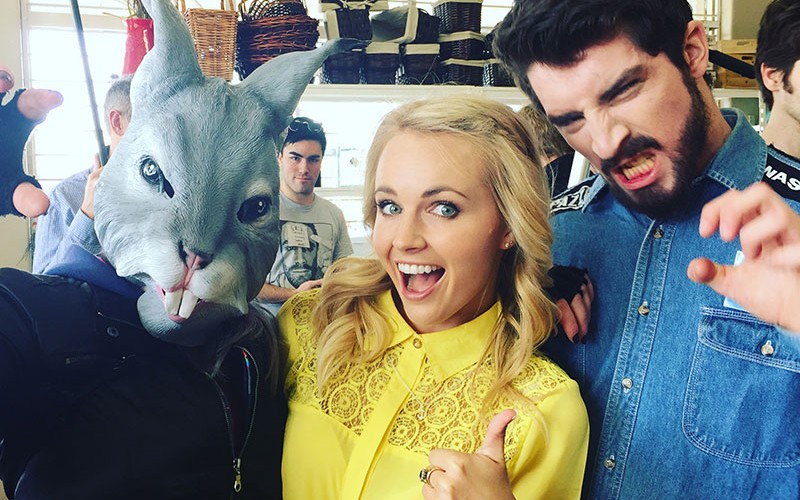 Hey team,
Well my first five days in New Zealand have been nothing short of exhilarating and eventful in the best way.
I have been filming for TV3's brand new female driven comedy show Funny Girls. The show is brought to you by the genius team who make Jono and Ben and this 10pm show will push the comedic boundaries and have you in stitches of laughter. Living mostly in the comedy world in LA it is a real honour to come back and put all that I have learnt to work on set for a NZ show.
I'm currently in Hamilton filming a short film for Trop Fest with a great crew of talented Kiwis. The short is a combination of thriller and comedy with a little love story in there too. Fingers crossed it does well in the festival in a few months time.
It is really nice to be back on NZ soil. I have enjoyed lots of peanut butter, milk and hugs from my mum! Happy to be home!
Kimberley xx
Comments
comments