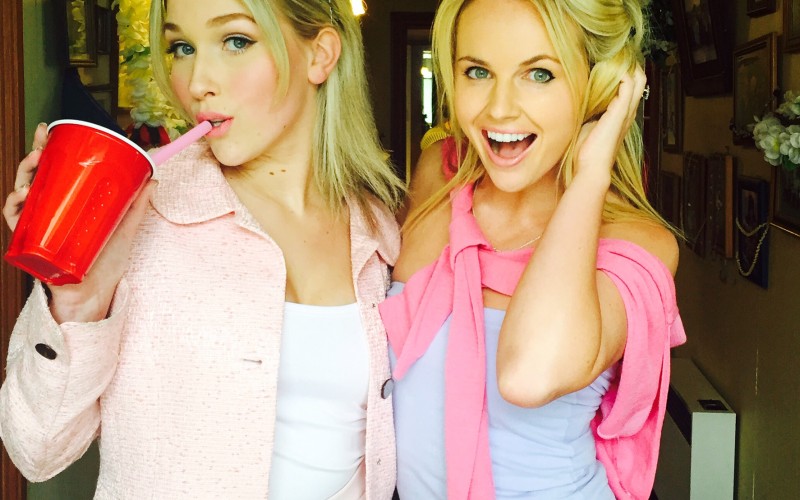 Hey team,
What a week! Half spent in NZ and the other in LA. I wrapped filming for Funny Girls, which is coming out in New Zealand very soon on TV3. I'm excited about this show, I think it's going to change the landscape of comedy shows in NZ and deliver something unique. I'm really excited to be part of it! The series really let me put to good use the skills I have been working on this year in my improv classes; I was able to add value in each of the scenes. I am looking forward to you seeing it on kiwi screens soon.
My episode of Young &Â Hungry aired this week. Check out some of my favourite scenes from the episode below. This was my first time working on a multi-cam show and I learnt so much. Check it out.
This week we celebrated the release of Deathgasm on VOD and in cinemas with a sold out LA premiere. It is a pretty amazing feeling watching a film you made less than a year ago do so well and develop a huge cult following. You can watch the movie here – www.deathgasmthemovie.com or see where you can check in out in cinemas.
My very funny friend Amy joined us for Bucket Of Life this week and we happen to be wearing matching plaid ha ha. Watch her episode below.
It feels good to be back on the ground in LA for a bit. I have two weeks here then I am off to Wisconsin to begin filming for The 60 Yard Line, my first U.S. feature film.
This week I received some great life tokens this week and wanted to share one with you.
"Do everything with confidence, consideration and gratitude".
Have a great week.
Kimberley x
Comments
comments